Come have fun in school... for once...
5736 N.E. 33rd Ave.
Portland, OR 97211
Local: (503) 249-3983
Elsewhere: (888) 249-3983
Contact Us
Happy Birthday, J.R.R. Tolkien!
All Day Tolkien Celebration
with
Live Music from
Garcia Birthday Band
and
Joe Mishkin "The Balloon Guy"
Willamette Radio Workshop
Lord of the Rings / Canned Food Drive
for Oregon Food Bank
Saturday, January 11, 2014
All day! Music at 7 p.m. |
Free |
All ages welcome
About Happy Birthday, J.R.R. Tolkien!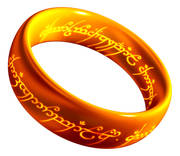 Elves, wizards, orcs and all others are invited to join in this all-day celebration of J.R.R. Tolkien, one of the 20th Century's most influential authors. We'll have live music from the Garcia Birthday Band, Hobbit-inspired food specials and more!
Bring a can or two of food for the Oregon Food Bank.
Come in costume to compete for prizes!
** Schedule **
Canned Food Drive for Oregon Food Bank:
The Lord of the Rings Complete Trilogy in the Theater
11 a.m. • The Fellowship of the Ring
3 p.m. • The Two Towers
7 p.m. • The Return of the King
Willamette Radio Workshop
performing "Hobbit's Greatest Hits"
2 p.m. & 4 p.m. in the Gym
Garcia Birthday Band
7 p.m.–10 p.m. in the Gym
Joe "The Ballon Guy" Mishkin
2 p.m.–5 p.m (Roaming the property)
About J.R.R. Tolkien...
John Ronald Reuel Tolkien, CBE (born January 3, 1892, died September 2, 1973) was an English writer, poet, philologist, and university professor, best known as the author of the classic high fantasy works The Hobbit, The Lord of the Rings, and The Silmarillion.
He served as the Rawlinson and Bosworth Professor of Anglo-Saxon at Pembroke College, Oxford, from 1925 to 1945 and Merton Professor of English Language and Literature at Merton College, Oxford, from 1945 to 1959. He was at one time a close friend of C.S. Lewis – they were both members of the informal literary discussion group known as the Inklings. Tolkien was appointed a Commander of the Order of the British Empire by Queen Elizabeth II on 28 March 1972.
After his Tolkien's death, his son Christopher published a series of works based on his father's extensive notes and unpublished manuscripts, including The Silmarillion. These, together with The Hobbit and The Lord of the Rings form a connected body of tales, poems, fictional histories, invented languages, and literary essays about a fantasy world called Arda, and Middle-Earth within it. Between 1951 and 1955, Tolkien applied the term "legendarium" to the larger part of these writings. While many other authors had published works of fantasy before Tolkien, the great success of The Hobbit and The Lord of the Rings led directly to a popular resurgence of the genre. This has caused Tolkien to be popularly identified as the "father" of modern fantasy literature – or, more precisely, of high fantasy.
In 2008, The Times of London ranked him sixth on a list of "The 50 Greatest British Writers Since 1945." In 2009 Forbes ranked him the 5th top-earning deceased celebrity.
J.R.R. Tolkien in Wikipedia:




IMDB:




The Tolkien Society:




Video - Lord of the Rings blu-ray trailer:




Video - Lord of the Rings clip:




Video - The Hobbit: An Unexpected Journey trailer:
About Garcia Birthday Band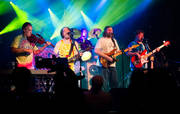 Garcia Birthday Band (GBB), based in Portland, Oregon, is a group of veteran musicians interpreting and celebrating the vast repertoire of the late Jerry Garcia and The Grateful Dead.
But this isn't a "tribute band!" Drawing on years of individual and shared experience, these players are able to craft and transform these tunes into something fresh and original. Solid chops, tight arrangements and fine harmonies all contribute to the band's musical travels and explorations of possibly the greatest and most diverse songbooks of all time.
Always sure to raise the roof and keep the dance floor rocking, hoppin' and shakin', the band's quickly growing "GBB Family" fan base finds the community spirit and kind vibes contagious.
Music-lovers with a wide variety of tastes enjoy this band's extensive playlist which includes classics from Bob Dylan, Smokey Robinson, The Beatles, Johnny Cash, Chuck Berry, Jimmy Cliff, Traffic, Dr. John, Merle Haggard, The Meters, Neville Brothers, Buddy Holly, Otis Redding, Warren Zevon, Rev. Gary Davis, Bruce Cockburn, and Peter Tosh, to name a few. If your musical tastes range from rock-and-roll, country, R&B, blues, bluegrass, folk, or Americana, you will dig this band. No need to be a Deadhead.
With musicians hailing from the likes of New Riders of the Purple Sage (NRPS), David Nelson Band, Kingfish, Cubensis, Buds of May, Ike Willis Band, Brothers Jam and LOOS3, this band is certain to provide high musical adventure!
Band Members:
Arthur Steinhorn - Drums
Scott Gillan - Bass & Vocals
Justin Pacuska - Guitar & Vocals
Jon Sokol - Guitar & Vocals
website:




facebook:




video:




audio:
About Joe Mishkin "The Balloon Guy"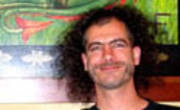 With his incredible balloons, his awesome juggling, his spirited music playing and his daring unicycling and fire juggling, Joe is sure to please your friends, your neighbors, your co-workers, your boss, and you, too!!
About Willamette Radio Workshop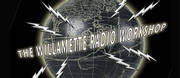 The Willamette Radio Workshop is a professional theatrical organization dedicated to the creation of original material for presentation on the Radio, Internet, as Compact Disks or whatever audio venues are available or appropriate. They produce their shows both in studio and at live venues. As an organization they want to acknowledge the influence and preserve the history of Radio Theatre as they work to create its present, to this end their work also includes re-creations or re-imaginings of Classic Radio programs.
Website:
Map & Directions
Tags for this Event:
Events:
Family
McMenamins Celebrations
Movie Types > All Ages
Music:
Rock
Groove/Jam
Property > Kennedy School
Related content (tags):