Back to school in Bend!
700 N.W. Bond Street
Bend, OR 97703
Local: (541) 382-5174
Elsewhere: (877) 661-4228
Contact Us
Sponsored by Des Chutes Historical Museum and the Oregon Historical Society
T.W. Davenport: Indian Agent
A presentation by Silverton, Ore., historian Gus Frederick
History Pub at Old St. Francis School
Tuesday, January 28, 2014
5:30 pm. doors; 7 p.m. event |
Free |
All ages welcome
About T.W. Davenport: Indian Agent
Enjoy a presentation on Dr. Timothy Woodbridge Davenport and his experiences serving as a temporary Indian Agent at the Umatilla Agency 150 years ago during the Civil War, as well as other encounters with Native Americans he had over the years. Taken from his extensive four-part series first published in the Oregon Historical Quarterlies of 1907, Dr. Davenport's recollections are an incredible glimpse into an often unknown era.
Dr. Davenport was one of the founders of the Republican Party in Oregon and also served as an Oregon state representative and state senator. He ran unsuccessfully for the United States House of Representatives in 1874. His son, Homer Davenport (1867-1921), became a famous political cartoonist who was known for drawings that satirized figures of the Gilded Age and Progressive Era.
About History Pub at Old St. Francis School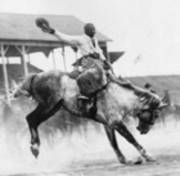 Join us for beer and history, sponsored by the Des Chutes Historical Museum, the Oregon Encyclopedia, and McMenamins, in which you'll hear lively local and regional history while you enjoy a frosty pint or two of handcrafted ale.
Des Chutes Historical Museum:




Oregon Encyclopedia Website:
Map & Directions
Tags for this Event:
Events > History
Property > Old St. Francis School
Related content (tags):