In the heart of Oregon's wine country...
310 N.E. Evans Street
McMinnville, OR 97128
Local: (503) 472-8427
Elsewhere: (888) 472-8427
Contact Us
"Energy Anthropology"
What's an Anthropologist Doing Studying Energy? Social and Cultural Implications of the Looming Net Energy Cliff
OMSI Science Pub
in McMinnville
with
Thomas Love, Ph.D.
Professor of Anthropology and Environmental Studies, Linfield College
Thursday, October 23, 2014
7 p.m. 'til 9 p.m. |
$5 suggested cover charge |
All ages welcome
About "Energy Anthropology"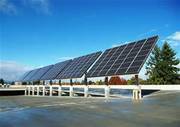 Even though few of us think about such quotidian practices as food, shelter, transportation, our jobs, and such in abstract energy terms, human life, like all life on earth, is predicated on the continued provision of high-quality energy, converted by plants through photosynthesis. While ultimately the vast bulk of this energy flow comes from the sun, most of modern life as we have quickly come to know it is built on not just the daily bathing of earth by solar radiation, but primarily by the one-time, nonrenewable energy bonanza of fossil sunlight – petroleum, coal, natural gas and the like.
In this talk, anthropologist Thomas Love will explore how humanity has got to its present circumstance, and what trends seem to be unfolding that will affect our lives ahead. Anthropologists have a rather long, if uneven engagement with energy issues, generally spiking when there is broader concern about energy transitions (1940s – atomic energy, 1970s – oil embargoes, now). Humanity is fast approaching a net energy cliff, where the amount of energy needed to produce energy is growing as we find ourselves forced to search for more expensive energy: undersea oil, less energy dense solar electricity, and petroleum in politically unstable regions. How we manage energy powerdown hinges less on technological developments than on the cultural inertia and political arrangements that seem to be blocking effective responses to these unprecedented challenges.
Thomas Love, Ph.D., is on the faculty at Linfield College and has been conducting research in the central Andes as well as the Pacific Northwest for 30 years. He teaches courses in energy, human ecology, anthropology, and Latin American studies. In 2013 he co-authored Cultures of Energy, an anthology of recent work in energy anthropology, and is at work on a project with students examining the energo-politics of solar energy development in southern Peru.
---
This will be the final Science Pub McMinnville at Hotel Oregon. Please visit the OMSI Science Pub website for a list of other nearby locations and speakers.
Questions? E-mail OMSI Science Pub.

Science Pub website:




website:
About OMSI Science Pub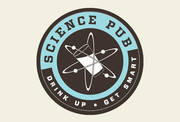 Come out for food, beer, and a healthy dose of scientific knowledge! Come early to secure your seats and order up your food and drinks before the presentation begins.
Science Pub Portland:




Science Pub McMinnville:
Map & Directions
Tags for this Event:
Events > Family
Movie Types > All Ages
Property > Hotel Oregon
Related content (tags):