"The Assembly" hosts
"The Wonderful World of Moss!"
OMSI Science Pub
with
Todd Rosenstiel, Ph.D.
Associate Professor of Biology
Portland State University
--
Tuesday, October 15, 2013
5 p.m. doors; 7 p.m. event |
$5 suggested cover charge |
Minor with parent or guardian
About "The Wonderful World of Moss!"
Moss – found wherever you look in Portland – is an amazing, and ancient, survival machine. Though these small, fuzzy, and unassuming green plants are the bane of Portland rooftops, mosses grow on every continent, house a bizarre assortment of tiny, but terrifying, creatures, and may hold the key to global climate change. But, how much do we really know about the diminutive, secretive, and successful world of the mosses?
In this talk, plant biologist Todd Rosenstiel will chronicle the global revolution in moss biology and discuss the surprising and misunderstood world of Earth's most ubiquitous plants. His research team has discovered that mosses are remarkably more sophisticated than previously understood, with incredibly diverse and complicated sex lives, and have surprising and important roles in influencing Earth's climate and regulating the health of our own Northwest ecosystems.
Todd Rosenstiel, Ph.D., is currently an Associate Professor of Biology at Portland State University and is the Acting Director of PSU's Center for Life in Extreme Environments, where his research team investigates a wide range of topics in moss biology, from the ecology of mosses in geothermal hotsprings and Antarctic islands, to the roles of urban mosses in influencing Portland's air quality and green infrastructure. He has worked as a research scientist at the Cooperative Institute for Research and Environmental Science at the University of Colorado, as well as the Institute of Tree Physiology in Freiburg, Germany. His research group uses ecological, physiological, and molecular tools to understand how mosses survive extreme conditions, impact the health of Northwest forests, and may be used to influence a new generation of green design.
About OMSI Science Pub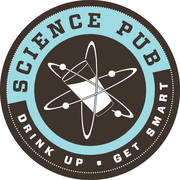 Come out for beer, pizza, popcorn and a healthy dose of scientific knowledge! Come early to secure your seats and order up your food and drinks before the presentation begins.
About --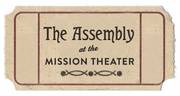 ... The Assembly
The Mission Theater – the place that first put beers into the hands of Portland theater-goers so many years ago – has proudly introduced a new line of programming, dubbed "The Assembly."
While retaining its relaxed environment, comfortable seating and matchless sightlines, the Mission is dropping its second-run movies, stepping up its food and beverage offerings, and – best of all – evolving the theater's programming dramatically. The core of The Assembly features film screenings with related lectures, interviews, and performances that bring cinema to life. And fans of Mortified, Miz Kitty and live music will be happy to learn that many of the live performances that we've all loved over the years will continue. After all, The Assembly's primary mission – engaging audiences with events that are both enriching and entertaining – has few boundaries!
So get your curiosity on and gather with us at The Assembly. There's a lot of world out there.
Map & Directions
Tags for this Event:
Events:
History
Family
Movie Types > All Ages
Property > Mission Theater
Related content (tags):