4045 N.W. Cornelius Pass Rd.
Hillsboro, OR 97124
(503) 640-6174
Contact Us
Halfway to St. Patrick's Day
Hanz Araki
Saturday, September 14, 2013
All Day! Music at 6 p.m. |
Free |
All ages welcome
About Halfway to St. Patrick's Day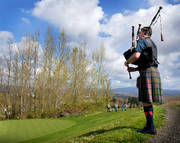 OK, we know, it's kind of a wacky idea - no one celebrates halfway to St. Valentine's Day, right? (Although, now that we think about it... nahhh...)
But, regardless, we love St. Patrick's Day and we love being halfway to it! So let's have some drinks, hear some music and have a full-on good time together. Because why not?
Music from Hanz Araki, 6–9 p.m.
** Food & Drink Specials **
Irish Fries, Irish Reuben, Iced Irish Coffee and Irish Stout!
Plus Irish-tinged revelry at all of our joints!
About Hanz Araki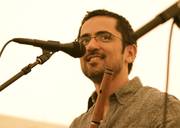 Irish flute player Hanz Araki is the quintessential world musician. He has performed around the world with Irish music groups such as the Juno Award-winning Paperboys and the "sexed up" fiddle duo The Bridies, and is featured on more than a dozen recordings and soundtracks
While his first love is Irish music, his deep roots lie in the shakuhachi, the traditional bamboo "Zen flute" of Japan. Hanz (short for Hanzaburo) is the world's only sixth generation shakuhachi player. With no prior musical training, Hanz took up the shakuhachi at age 17. Under his father's tutelage, he went on to teach shakuhachi at Keio University for two years before moving back to his hometown of Seattle in 1991.
There his American mother's Gaelic roots came into play, and he began teaching himself simple Irish and Scottish tunes on the flute and whistle.
Hanz has since toured extensively on the international scene and is a favorite at festivals across the United States, from the Northwest Folklife Festival in Seattle to the Milwaukee Irish Festival.
Map & Directions
Tags for this Event:
Events > McMenamins Celebrations
Music > World Music
Property > Cornelius Pass Roadhouse
Related content (tags):