"The Assembly" hosts
Mission 26th Anniversary Party
"Family Movies"
Casablanca [1942] - 4 p.m. & 7:30 p.m.
Willamette Radio Workshop - 6 p.m.
--
Sunday, September 22, 2013
3 p.m. doors, 4 p.m. "Casablanca", 6 p.m. Willamette Radio, 7:30 p.m. "Casablanca" |
$5 per person |
Minor with parent or guardian
About Mission 26th Anniversary Party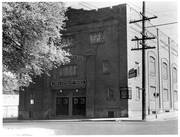 Film screenings with related music, performances and tastings that bring cinema to life.
Schedule
All events 21 & over
unless noted
Saturday, September 21 · "Summer is Dead"
3 p.m. – Harold & Maude (R) · Minors with parent or guardian
8 p.m. – Music from Wooden Indian Burial Ground
Sunday, September 22 · "Family Movies"
4 p.m. – Casablanca (NR)
· Minors with parent or guardian
6 p.m. – Willamette Radio Workshop live performance
· Minors with parent or guardian
7:30 p.m. – Casablanca (NR)
Monday, September 23 · "Whiskey Night"
7 p.m. – Angels Share (NR)
Whiskey tastings with McMenamins distiller
Tuesday, September 24 · "Beer Night"
7 p.m. – Drinking Buddies (R)
Wednesday, September 25 · "Wine Night"
7 p.m. – Red Obsession (NR)
Thursday, September 26 · "Eat Drink Film"
6:30 p.m. – Dinner and a showing of Big Night (R)
About Casablanca [1942] - 4 p.m. & 7:30 p.m.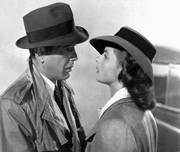 In World War II Casablanca, Rick Blaine, exiled American and former freedom fighter, runs the most popular nightspot in town. The cynical lone wolf Blaine comes into the possession of two valuable letters of transit. When Nazi Major Strasser arrives in Casablanca, the sycophantic police Captain Renault does what he can to please him, including detaining a Czechoslovak underground leader Victor Laszlo. Much to Rick's surprise, Lazslo arrives with Ilsa, Rick's one time love. Rick is very bitter towards Ilsa, who ran out on him in Paris, but when he learns she had good reason to, they plan to run off together again using the letters of transit. Well, that was their original plan....
About Willamette Radio Workshop - 6 p.m.
WRW is happy to return to the days of yesteryear with a program of Old Time Radio favorites. We are making our debut at McMenamins Mission Theater as part of its 101st birthday celebration.
They will be showing the first film to grace the screen at the Mission, the incomparable classic Casablanca and between showings WRW will present an hour of radio the way it used to be. Live actors, live Foley and scripts to make your spine tingle or just plain laugh out loud.
The Bickersons "The Honeymoon," Buck Rogers in the 25th Century "The First Episode," and finally we present radio's strangest adventurer, The Shadow, a mystery man who strikes terror into the very hearts of sharpsters, law breakers, and criminals in "The Silent Avenger." This program is appropriate for all ages and is a great way to share a part of America's media history with young and old alike. We hope you can join us, One Show Only!
The cast and crew for this merry romp includes, Chris Porter, Alyson Ayn Osborn, Mary Thomas, Bruce Miles, Joshua North, David Ian, Dino de AElfweald, D. Neil Blake and Sam A. Mowry is usually hanging around there somewhere. You couldn't ask for a better cast and crew for a Sunday by the Philco.
Website:
About --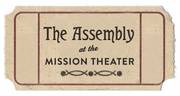 ... The Assembly
The Mission Theater – the place that first put beers into the hands of Portland theater-goers so many years ago – has proudly introduced a new line of programming, dubbed "The Assembly."
While retaining its relaxed environment, comfortable seating and matchless sightlines, the Mission is dropping its second-run movies, stepping up its food and beverage offerings, and – best of all – evolving the theater's programming dramatically. The core of The Assembly features film screenings with related lectures, interviews, and performances that bring cinema to life. And fans of Mortified, Miz Kitty and live music will be happy to learn that many of the live performances that we've all loved over the years will continue. After all, The Assembly's primary mission – engaging audiences with events that are both enriching and entertaining – has few boundaries!
So get your curiosity on and gather with us at The Assembly. There's a lot of world out there.
Map & Directions
Tags for this Event:
Events > History
Property > Mission Theater
Related content (tags):