PDX Jazz presents
PDX Jazz @ The Mission Theater
Dave Valdez and the Latin Side of Cannonball Adderly
Thursday, September 19, 2013
6:30 p.m. doors, 7 p.m. show |
$15 |
Minor with parent or guardian
Buy Tickets
Tickets on sale now!
About PDX Jazz @ The Mission Theater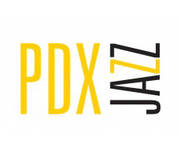 PDX Jazz, a 501(c)(3) nonprofit cultural arts organization founded in 2003 in partnership with Travel Portland, produces the annual Portland Jazz Festival. The organization's mission is to inspire, educate and develop future jazz audiences for generations to come. The Portland Jazz Festival is a multi-venue series of jazz events presented each February within Portland, Oregon. Nationally and regionally supported as a cultural tourism initiative in celebration of Black History Month, Portland Jazz Festival is dedicated to preserving America's indigenous art form by presenting internationally recognized jazz masters alongside local jazz musicians. A series of jazz education and outreach programs that extend into Portland's schools and neighborhoods is at the heart of the annual event.
website:
About Dave Valdez and the Latin Side of Cannonball Adderly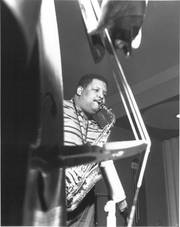 The David Valdez Latin Jazz Ensemble kicks off the PDX Jazz @ The Mission Theater Fall with a program dedicated to the "Latin Side of Cannonball Adderley." This special one-time performance will feature trumpeter Tom Barber, bassist Dave Captein, drummer Todd Strait, percussionist Mario Sandoval, and out front on alto sax, David Valdez.
"Julian 'Cannonball' Adderley was one of the most important alto saxophonists in jazz, and a musician who had a profound impact on my musical concept," states Valdez. "When I was younger, Cannonball was a more obvious influence in my sound, and later on his influence remained as an energetic approach to the instrument. From my perspective, he was one of the only altoists who approached Bird's level of technical mastery and fluidity. Cannonball had total mastery of his instrument, but his playing was also full of raw emotion - a rare combination. There is a distinctly freewheeling and boisterous quality to his music, but he could also change gears and sound highly refined and romantic."
"Throughout his career," Valdez continues, "Adderley seemed to always understand how to connect with audiences, this was due in part to his deep grounding in the blues. He brought an earthy bluesy approach to everything he played, which was a perfect balance to Coltrane's rarified improvisations with the Miles Davis Quintet of the late fifties. 1962 was a busy year for Adderley; he released four albums for Riverside Records, including Cannonball's Bossa Nova, which featured an established group of L.A. based Brazilian studio musicians, among them pianist, Sergio Mendes. This was at the height of the Bossa Nova craze, and quite possibly Riverside was instrumental in encouraging Adderley to follow in the footsteps of Stan Getz. Whatever the motivations for this new musical direction were, Ball's approach mixed elegance and a fiery energy that many similar recordings of this era lacked."
Valdez attended Berklee College of Music on full scholarship, where he studied with George Garzone and saxophone guru Joseph Viola (who also taught Michael Brecker, Branford Marsalis and Charlie Mariano). While in Boston he worked with John Medeski, the Either Orchestra, Dave Holland, Clark Terry, Danilo Perez, and The Four Tops, among others. After finishing his studies, Valdez moved back to the west coast, where for several years he led bands in the Bay Area featuring such notable players as Larry Grenadier, Eddie Marshall, Jeff Ballard, Kenny Wollesen, Charlie Hunter, and Scott Amendola.
Eventually heading the call of New York City, Valdez moved east in the mid-nineties. There, he worked with Kurt Rosenwinkel, Dave Fiuczynski, Joshua Redman, Ben Monder, Donny McCaslin, Peter Apfelbaum, and Ben Allison, among others.
In 2000, Valdez relocated to Portland, and has worked with Nancy King, David Friesen, Alan Jones, Gary Smulyan, Rob Scheps, Glen Moore, Mel Brown, Dave Frishberg, Bert Wilson, Randy Porter and Robert Moore.
Valdez has selected a vast body of Adderley's works including: "Stars Fell on Alabama," "Joyce's Samba," "Lolita," "Heads Up! Feet Down!," "Goodbye," "Minha Suadade," "Clouds," "Lisa," and "I Concentrate On You," among others.
Map & Directions
Tags for this Event:
Music > Jazz
Property > Mission Theater
Related content (tags):