"The Assembly" hosts
Wordstock Festival
Fest Opener: Oprah's 2.0 Book Club Vanguards
"A Conversation with Ayana Mathis and Cheryl Strayed"
--
Thursday, October 3, 2013
6 p.m. doors, drinks, food; 7:30 p.m. show |
$25 advance, $30 door (includes admission and copies of Oprah's 2.0 Book Club-selected "Twelve Tribes of Hattie" and "Wild") |
21 and over
Buy Tickets
Tickets on sale now!
About Wordstock Festival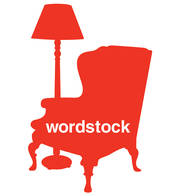 Thursday, Oct. 3:
"Ayana Mathis and Cheryl Strayed"
Friday, Oct. 4:
"Wordstock Rocks Songcraft"
Wordstock is a literary art and education non-profit that celebrates and supports writing in the classroom and in the community. Our mission is to use the power of writing to effect positive change in people's lives.
Our literary arts and education programs include Wordstock for Teachers, a professional development program for K-12 teachers that trains them to change the way they teach writing; Wordstock for Kids, our creative writing instruction program for students that works in the Portland Public Schools; an annual series of skill and knowledge workshops for practicing writers, called Wordstock for Writers; and an annual weekend showing of movies adapted from literary works, called The Wordstock Book-to-Film Festival.
Our flagship program is our annual book and literary festival in Portland, by far the largest such event in the Northwest, known nationwide as Wordstock. We believe showcasing the artistic accomplishment of contemporary writers at our festival is one of the most compelling examples of writing's power that we can provide. Although it only began in 2005, Wordstock is already the largest celebration of literature and literacy in the Pacific Northwest, and is one of the largest festivals of its kind in the nation.
About Fest Opener: Oprah's 2.0 Book Club Vanguards
They meet for the first time on our stages: Oprah's only 2.0 Book Club-selected authors. Two strong women with two very strong voices. Add McMenamin's ambiance, a pair of microphones and a free-flowing agenda. An inspired conversation between New York Times' best sellers Ayana Mathis and Cheryl Strayed is guaranteed!
While attending the Wordstock Festival and Book Fair, your image or voice may be recorded. Attendees relinquish any right, ownership or claim over such images and recordings when used for Wordstock promotion.
About --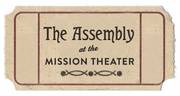 ... The Assembly
The Mission Theater – the place that first put beers into the hands of Portland theater-goers so many years ago – has proudly introduced a new line of programming, dubbed "The Assembly."
While retaining its relaxed environment, comfortable seating and matchless sightlines, the Mission is dropping its second-run movies, stepping up its food and beverage offerings, and – best of all – evolving the theater's programming dramatically. The core of The Assembly features film screenings with related lectures, interviews, and performances that bring cinema to life. And fans of Mortified, Miz Kitty and live music will be happy to learn that many of the live performances that we've all loved over the years will continue. After all, The Assembly's primary mission – engaging audiences with events that are both enriching and entertaining – has few boundaries!
So get your curiosity on and gather with us at The Assembly. There's a lot of world out there.
Map & Directions
Tags for this Event:
Events > History
Property > Mission Theater
Related content (tags):