"The Assembly" hosts
Portland Film Festival
Shortsblock: "Challenge"
--
Saturday, August 31, 2013
1:15 p.m. |
$8 at the door |
Minor with parent or guardian
About Portland Film Festival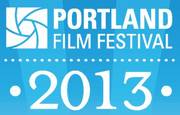 From August 27 to September 1, Portland won't just be the city of roses -- it'll be the city of film. Taking place at multiple theaters, this weeklong event is jam-packed with networking, workshops, guest speakers, film premieres, financing talks, director Q&As and the capacity to be the largest single-night attendance in the history of the city. There's a reason Portland is different. Come be a part of the best little festival in the world.
Portland Film Festival "Shortblocks" schedule:
Saturday, August 31
11:30 a.m. - "Rules"
1:15 p.m. - "Challenge"
3 p.m. - "Youth"
6:15 p.m. - "Action"
Sunday, September 1
12 p.m. - "Comeback"
2 p.m. - "Youth"
4 p.m. - "Life"
6 p.m. - "Turns"
Website:
About Shortsblock: "Challenge"
Mr. Invisible
Trailhead - A man and woman hike through the woods, only to lose track of each other. DIR Mark Zuiderveld (5m, U S A)
Eidos - A blind sculptor attempts to sculpt his dying mother's face. DIR Louis D'Arpa (13m, U S A)
Drain- A young woman who is desperate to save her father in the dry, post-apocalyptic world where water is running out... DIR Eric Otten (10m, U S A)
Randall Webvideo
For the Love of Food- When struggling food journalist Mary meets freegan Graham, the two embark on a crafty food adventure that leads to hilarity and possibly something more. DIR Cindy Hsieh (22m, U S A)
About --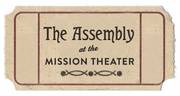 ... The Assembly
The Mission Theater – the place that first put beers into the hands of Portland theater-goers so many years ago – has proudly introduced a new line of programming, dubbed "The Assembly."
While retaining its relaxed environment, comfortable seating and matchless sightlines, the Mission is dropping its second-run movies, stepping up its food and beverage offerings, and – best of all – evolving the theater's programming dramatically. The core of The Assembly features film screenings with related lectures, interviews, and performances that bring cinema to life. And fans of Mortified, Miz Kitty and live music will be happy to learn that many of the live performances that we've all loved over the years will continue. After all, The Assembly's primary mission – engaging audiences with events that are both enriching and entertaining – has few boundaries!
So get your curiosity on and gather with us at The Assembly. There's a lot of world out there.
Map & Directions
Tags for this Event:
Events > History
Property > Mission Theater
Related content (tags):