"The Assembly" hosts
Portland Film Festival
Shortsblock: "Youth"
--
Saturday, August 31, 2013
3 p.m. |
$8 at the door |
Minor with parent or guardian
About Portland Film Festival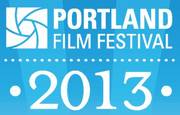 From August 27 to September 1, Portland won't just be the city of roses -- it'll be the city of film. Taking place at multiple theaters, this weeklong event is jam-packed with networking, workshops, guest speakers, film premieres, financing talks, director Q&As and the capacity to be the largest single-night attendance in the history of the city. There's a reason Portland is different. Come be a part of the best little festival in the world.
Portland Film Festival "Shortblocks" schedule:
Saturday, August 31
11:30 a.m. - "Rules"
1:15 p.m. - "Challenge"
3 p.m. - "Youth"
6:15 p.m. - "Action"
Sunday, September 1
12 p.m. - "Comeback"
2 p.m. - "Youth"
4 p.m. - "Life"
6 p.m. - "Turns"
Website:
About Shortsblock: "Youth"
Courage In A Time of Fear
Voyage of the SS Stardust
Space Out - A high school kid finds his imagination is far more entertaining than passing his classes. DIR Aidan Fraser (11m, U S A)
The Heart of the Matter - With our nation's childhood obesity epidemic on its way to creating a health catastrophe in America, HealthCorps is sending young emissaries into public schools to turn the situation around for students and their families. The Heart of the Matter profiles Amy Barras, a young HealthCorps coordinator, as she works to transform the health of a diverse urban school in Portland. DIR Kelly Amis (22m, U S A)
The Sinister Cellar - Jake The Bird helps his mother at suppertime, but a quick visit to the cellar soon turns decidedly antagonistic. DIR Philip Vallentin (3m, United Kingdom)
Damaged Episode 2: Dillon - Damaged is the story of robots TJ and Emily who are adopted by human parents in the future. In this episode, TJ is overshadowed by Dillon, the popular robot at school. Dillon's parents can afford special upgrades that TJ's parents cannot.EXECUTIVE PRODUCERS James Scott Blanton &Terry Miele, PRODUCER Liz Miele
About --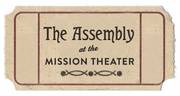 ... The Assembly
The Mission Theater – the place that first put beers into the hands of Portland theater-goers so many years ago – has proudly introduced a new line of programming, dubbed "The Assembly."
While retaining its relaxed environment, comfortable seating and matchless sightlines, the Mission is dropping its second-run movies, stepping up its food and beverage offerings, and – best of all – evolving the theater's programming dramatically. The core of The Assembly features film screenings with related lectures, interviews, and performances that bring cinema to life. And fans of Mortified, Miz Kitty and live music will be happy to learn that many of the live performances that we've all loved over the years will continue. After all, The Assembly's primary mission – engaging audiences with events that are both enriching and entertaining – has few boundaries!
So get your curiosity on and gather with us at The Assembly. There's a lot of world out there.
Map & Directions
Tags for this Event:
Events > History
Property > Mission Theater
Related content (tags):