"The Assembly" hosts
Portland Film Festival
Shortsblock: "Action"
--
Saturday, August 31, 2013
6:15 p.m. |
$8 at the door |
Minor with parent or guardian
About Portland Film Festival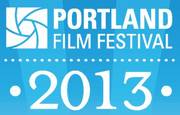 From August 27 to September 1, Portland won't just be the city of roses -- it'll be the city of film. Taking place at multiple theaters, this weeklong event is jam-packed with networking, workshops, guest speakers, film premieres, financing talks, director Q&As and the capacity to be the largest single-night attendance in the history of the city. There's a reason Portland is different. Come be a part of the best little festival in the world.
Portland Film Festival "Shortblocks" schedule:
Saturday, August 31
11:30 a.m. - "Rules"
1:15 p.m. - "Challenge"
3 p.m. - "Youth"
6:15 p.m. - "Action"
Sunday, September 1
12 p.m. - "Comeback"
2 p.m. - "Youth"
4 p.m. - "Life"
6 p.m. - "Turns"
Website:
About Shortsblock: "Action"
Not Anymore: A Story of Revolution - The story of the Syrian revolution as told through the experiences of two young Syrians, a male rebel fighter and a female journalist, as they fight an oppressive regime for the freedom of their people. DIR Matthew VanDyke (14m, U S A)
One For Ten - One For Ten is an interactive online documentary series about the death penalty and innocence. During April and May of 2013, a team travelled America and made 10 films in 5 weeks during a 5K road trip. Each film featured a different person that was innocent and on death row and each highlighted a different issue with the death penalty. DIR Mark Pizzey and Will Francome (5m, USA)
Being Violet - Walk in the heels of a drag queen and smile! A portrait of Kyle Elmer and his drag character Violet Hart. Kyle takes us on the journey of his transformation into heels and sequins to the stage at Hamburger Mary's and the streets of downtown Portland. A film about courage, pride, and lots of glitter. DIR Mélanie Bérubé (7m, Canada)
1982 - A blocked horror novelist reflects on a pivotal year in his life, when, as a precocious six-year-old, he struggled for the attention of his bickering parents. DIR Jeremy Breslau (10m, U S A)
Prevail: Portrait of a Professional Runner - Brooks sponsored runner, Ryan Vail, gives us an honest look at being a professional athlete in the world of running. Although he IS a professional runner, it's not all glitz and glamor in this sport. DIR Bryan Tosh, (10m, OREGON)
Bananas - A meditation on fruit. DIR Aaron Rosenbloom (7m, U S A)
Counting Happiness - In the streets of Delhi, five-year-old Hasan discovers the key to one of life's greatest secrets. And the secret is, in the words of ancient Greek philosopher Aristotle, that "Happiness depends upon ourselves". DIR Venetia Evripiotou (12m, India, Greece)
About --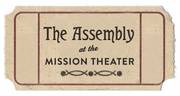 ... The Assembly
The Mission Theater – the place that first put beers into the hands of Portland theater-goers so many years ago – has proudly introduced a new line of programming, dubbed "The Assembly."
While retaining its relaxed environment, comfortable seating and matchless sightlines, the Mission is dropping its second-run movies, stepping up its food and beverage offerings, and – best of all – evolving the theater's programming dramatically. The core of The Assembly features film screenings with related lectures, interviews, and performances that bring cinema to life. And fans of Mortified, Miz Kitty and live music will be happy to learn that many of the live performances that we've all loved over the years will continue. After all, The Assembly's primary mission – engaging audiences with events that are both enriching and entertaining – has few boundaries!
So get your curiosity on and gather with us at The Assembly. There's a lot of world out there.
Map & Directions
Tags for this Event:
Events > History
Property > Mission Theater
Related content (tags):