"The Assembly" hosts
Portland Film Festival
Shortsblock: "Rules"
--
Saturday, August 31, 2013
11:30 a.m. |
$8 at the door |
Minor with parent or guardian
About Portland Film Festival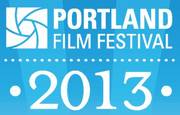 From August 27 to September 1, Portland won't just be the city of roses -- it'll be the city of film. Taking place at multiple theaters, this weeklong event is jam-packed with networking, workshops, guest speakers, film premieres, financing talks, director Q&As and the capacity to be the largest single-night attendance in the history of the city. There's a reason Portland is different. Come be a part of the best little festival in the world.
Portland Film Festival "Shortblocks" schedule:
Saturday, August 31
11:30 a.m. - "Rules"
1:15 p.m. - "Challenge"
3 p.m. - "Youth"
6:15 p.m. - "Action"
Sunday, September 1
12 p.m. - "Comeback"
2 p.m. - "Youth"
4 p.m. - "Life"
6 p.m. - "Turns"
Website:
About Shortsblock: "Rules"
Lucky Hog - Lucky Hog is about a woman who gives her fiancé an ultimatum after he's in an accident on his Harley: It's either me or the motorcycle. DIR Jay Tormohlen (8m, Vancouver, WA)
A Tibetan Marriage- This is a story about a Tibetan Polyandrous Marriage. Gongbu spent a couple of years in the city and changed his mind about the idea of a Tibetan marriage. He doesn't want to share the wife with his younger brother anymore. Will he be able to achieve what he wants? DIR Lu Liu (18m, U S A)
Burn Brightly - When a teenage boy who's allergic to the sun falls for a woman jogging by his window, he'll do anything to prove they are soul mates. DIR Lauren Ludwig (12m, U S A)
Can U Hear - A lone man in ragged clothes sits in front of an alley with a string-less guitar. He appears to be playing the guitar passionately with nothing but an empty can hoping for grace. The man hears something others do not yet longs for them to listen and see... DIR Matt Dotson (4m, Oregon)
Gumshoe - A hard-boiled tale following Gumshoe, a private eye hot on the trail of his missing partner. In this world of femme fatales and hired goons, the truth lies beneath. DIR Matt Steinauer (4m, U S A)
Separated - In this animated music video, a man finds his 'other half'. A deeply moving celebration of love and togetherness. DIR Mark Borgions(4m, Belgium)
The Ritual Cat- When a spiritual teacher and his disciples began their evening meditation, the cat who lived in the monastery caused so much pandemonium that it became to distracting. So the teacher ordered that the cat be bound. Little did they know they created a tradition, which imprisoned more than just the troublesome cat. DIR by Bob Svihovec (10m, U S A)
Danza de los Muertos - A young boy's grandmother comes back from the world of the dead to visit but he is too terrified of her skeletal form to dance with her. DIR Cassie Urban (2m, U S A)
Silent Spectrum - In the new age city of Portland, Oregon, wellness seekers have found a way to relax and heal by floating in sensory deprivation tanks. DIR Alexandr Beran (7m, Oregon)
About --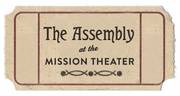 ... The Assembly
The Mission Theater – the place that first put beers into the hands of Portland theater-goers so many years ago – has proudly introduced a new line of programming, dubbed "The Assembly."
While retaining its relaxed environment, comfortable seating and matchless sightlines, the Mission is dropping its second-run movies, stepping up its food and beverage offerings, and – best of all – evolving the theater's programming dramatically. The core of The Assembly features film screenings with related lectures, interviews, and performances that bring cinema to life. And fans of Mortified, Miz Kitty and live music will be happy to learn that many of the live performances that we've all loved over the years will continue. After all, The Assembly's primary mission – engaging audiences with events that are both enriching and entertaining – has few boundaries!
So get your curiosity on and gather with us at The Assembly. There's a lot of world out there.
Map & Directions
Tags for this Event:
Events > History
Property > Mission Theater
Related content (tags):