An escape into the extraordinary
3505 Pacific Ave.
Forest Grove, OR 97116
Local: (503) 992-9533
Elsewhere: (877) 992-9533
Contact Us
Halfway to St. Patrick's Day
Jack McMahon
Papa Dynamite
Celtic Curve
Saturday, September 14, 2013
All day! Music starts at 4 p.m. |
Free |
All ages welcome
About Halfway to St. Patrick's Day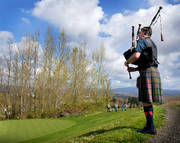 OK, we know, it's kind of a wacky idea - no one celebrates halfway to St. Valentine's Day, right? (Although, now that we think about it... nahhh...)
But, regardless, we love St. Patrick's Day and we love being halfway to it! So let's have some drinks, hear some music and have a full-on good time together. Because why not?
** SCHEDULE **
4 p.m.–5:30 p.m. · Celtic Curve at Pat's Corner
6 p.m.–8 p.m. · Papa Dynamite at Pat's Corner
7 p.m.–10 p.m. · Jack McMahon at the Garage Door
** Food & Drink Specials **
Irish Fries, Irish Reuben, Iced Irish Coffee and Irish Stout!
Plus Irish-tinged revelry at all of our joints!
About Jack McMahon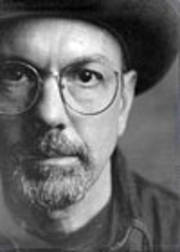 Jack McMahon is a rare treasure.
In a day when adolescent enthusiasm is too often confused with musicianship, Jack McMahon stands out as an artist of integrity. From his formative years in New York's Greenwich Village, through his early professional experiences opening for Bruce Springsteen and Steely Dan, Jack McMahon has always given music priority over image and antics.
Gifted with a wonderfully warm, resonant voice, Jack was the preferred demo singer of Gerry Goffin (of Goffin-King fame), and several other New York songwriters. In the early '70s Jack began writing his own songs and recorded them for Columbia Records. After his contract with Columbia Records expired, Jack came to the Northwest. Since that time he has continued to thrill audiences, not only with his great voice, but with precise guitar playing and finely crafted songs as well. That's why Oregonian music critic John Wendeborn called Jack "...one of the best on the west coast...", and why The Cowboy Angels recorded Jack's song "When The Rain Came Down".
website:
Map & Directions
Tags for this Event:
Events > McMenamins Celebrations
Music:
Blues
Americana
Property > Grand Lodge
Related content (tags):