In the heart of Oregon's wine country...
310 N.E. Evans Street
McMinnville, OR 97128
Local: (503) 472-8427
Elsewhere: (888) 472-8427
Contact Us
Halfway to St. Patrick's Day
Jon Koonce
Krista Herring
June Bugs
Saturday, September 14, 2013
All day! Music starts at 4 p.m. |
Free |
All ages (except Cellar Bar)
About Halfway to St. Patrick's Day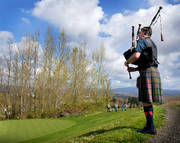 OK, we know, it's kind of a wacky idea - no one celebrates halfway to St. Valentine's Day, right? (Although, now that we think about it... nahhh...)
But, regardless, we love St. Patrick's Day and we love being halfway to it! So let's have some drinks, hear some music and have a full-on good time together. Because why not?
** SCHEDULE **
4 p.m.–6:30 p.m. · June Bugs in the Paragon Room
7 p.m.–10 p.m. · Jon Koonce at the Cellar Bar (21 & over)
7 p.m.–10 p.m. · Krista Herring in the Paragon Room
** Food & Drink Specials **
Irish Fries, Irish Reuben, Iced Irish Coffee and Irish Stout!
Plus Irish-tinged revelry at all of our joints!
About Jon Koonce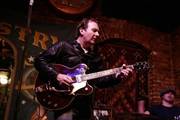 Jon Koonce is a Northwest original. Formerly of Johnny and the Distractions, the singer-songwriter, guitarist and local legend romps, stomps, twangs and rages through tales of love, lust, trailer parks, truck stops, demons and dogs. Koonce introduces lap steel, humor and blues harp into a vintage live and loud production. Twenty five years of tearin' it up in hootch parlors has left a mark of realism.
website:
About Krista Herring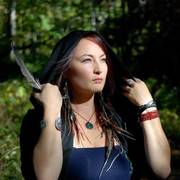 Portland Music Awards' Best Female Artist of the Year 2011 and winner of the 2009 Effigy Award for Best Folk Song of the Year for her song "Free," Krista Herring is gaining momentum with her debut album and making waves in the indie music world. Her songs are soulful, elegant prose set to the beat of her acoustic guitar, with haunting melodies delivered by powerful, captivating vocals. Solo, or with band members, her performance leaves a lasting impression.
Map & Directions
Tags for this Event:
Events > McMenamins Celebrations
Music:
Singer/Songwriter
Americana
Property > Hotel Oregon
Related content (tags):