& Gearhart Hotel
1157 N. Marion Ave.
P.O. Box 2299
Gearhart, OR 97138
Pub: (503) 717-8150
Contact Us
2014 New Year's Eve at Gearhart Hotel & Sand Trap Pub
Ants in the Kitchen
Tuesday, December 31, 2013
9 p.m. |
Free music; Lodging packages start at $310 per couple |
21 and over
About 2014 New Year's Eve at Gearhart Hotel & Sand Trap Pub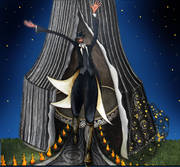 Make it a night to remember by booking one of our exclusive overnight packages and partying to live music from Ants in The Kitchen.
About Ants in the Kitchen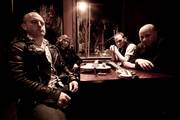 Ants In The Kitchen was formed in late 2010 by Geoff Metts (Western Aerial) on vocals and guitar and Dain Ryan (Stone In Love, Dirty Little Fingers) on bass. "We had played shows together in separate bands and had talked about how it would be fun to work on a project together," explains Ryan. "We came up with a great set of material we'd always wanted to play and decided to call some friends and start a band". Rounding out the lineup with Alex Shakeri on piano and Jolie Clausen (Carlton Jackson, Duffy Bishop) on drums, the group has developed a unique sonic brand.
Having played some of the biggest stages and festivals in the Northwest in various other bands, the members of Ants In The Kitchen perform with the swagger and confidence of seasoned pros. Their high energy set list includes a diverse collection of favorites ranging from Robert Johnson and Sam Cook to Tina Turner and the Rolling Stones. "We play a wide variety of songs but we put a twist on them that is all our own making it a cohesive collection.
For the Rock Of Ages event the band has called in a number of special guests to add to the excitement. "It gives us a chance to play music we love with people we like to work with and it raises the energy for everybody". Special guests include Brian Harrison on guitar, Doug Smith on sax and back up singers known as the 'Kitchenettes'. "We've got a big show planned and decided to go big with the instrumentation too.
website:
Map & Directions
Tags for this Event:
Events:
McMenamins Celebrations
Holidays
Property > Gearhart Hotel & Sand Trap Pub
Related content (tags):