Ryan Cabrera
Keaton Simons
Alexander Tragedy
#39 of the Crystal Ballroom's "100 Nights"
Thursday, November 21, 2013
7 p.m. doors, 8 p.m. show |
$20 advance, $22 day of show |
All ages welcome
Buy Tickets
Tickets on sale now!
About Ryan Cabrera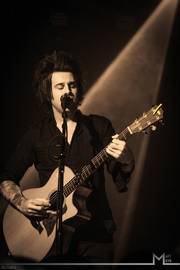 Platinum selling recording artist Ryan Cabrera picked up the guitar at the age of 16 which sparked his passion for writing music. After spending night after night in bars, clubs, and any restaurant that would take him, he landed his first record deal. By 21 he was in the studio with his mentor Johnny Rzeznik (goo goo dolls) writing and producing his first major label debut Take It All Away. Cabrera quickly hit the road touring and hasn't stopped since. Currently he is in the studio working on a new album.
Website:
About Alexander Tragedy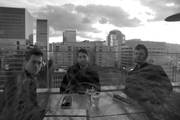 Alexander Tragedy is Caleb Roloff, Nathan Trueb, and Wylie Foster. These three exceptional musicians live in Portland, Oregon, where they have played to packed crowds throughout the region.
Caleb, Nathan, and Wylie came together over the last year to form Alexander Tragedy.
All 12 songs on Alexander Tragedy's debut album tell contemporary stories, supported by Caleb's strong voice and accessible melodies, featuring Nathan Trueb on guitar, Brett Tuggle on keys, and Jared Douglas on background vocals.
Caleb began singing, writing, and performing at an early age. He moved to Portland in 2007, and founded the band Painted Grey. The band released two albums and performed extensively throughout the Pacific Northwest. Painted Grey became well known throughout the Portland music community and established a devoted following. Caleb performed with such acts as Howie Day, Parachute, Allen Stone, Green River Ordinance, and The Scene Ascetic. Caleb has a compelling voice and a gift for writing memorable melodies and lyrics.
Wylie Foster is from Portland, Oregon. He moved to Los Angeles in 2002 to pursue his dream of becoming a session drummer. Wylie landed an audition with Powder, one of the LA's premier bands, led by session guitarist Phil X. He got the gig. Wylie toured the United States and England to support Powder's hit single, "Up Here." As a session drummer and performer, Wylie Foster played and recorded extensively throughout Los Angeles. Later, he returned to Portland, where he eventually reunited with his former band mate, Caleb Roloff, to form Alexander Tragedy. Wylie is endorsed by Exodus cymbals and AJP drums.
Guitarist Nathan Trueb grew up on a working farm in Oregon City, just south of Portland, Oregon, where he mastered guitar, becoming one of Portland's premier musicians and songwriters. Nathan's unique and creative sounds are the faultless compliment to Caleb's melodies and lyrics. Nathan is an experienced session musician and fronts his own band, Tango Alpha Tango, which is one of Portland's most engaging and popular bands. The band has toured throughout the United States and shared the stage with acts such as, Reignwolf, the Lumineers, Typhoon, and Helio Sequence. The band has also released two critically acclaimed records.
Website:
About #39 of the Crystal Ballroom's "100 Nights"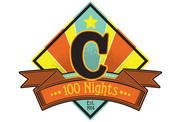 Portland's Crystal Ballroom, as an ongoing entertainment staple for the city since 1914, celebrates its 100th birthday with a 100-day-long party! From October 14, 2013 to its actual centennial-mark on January 21, 2014, daily events will tumble forth from the historic Crystal Ballroom and its second-floor space Lola's Room, with an occasional spotlight pointed at the affable setting of Ringlers Pub.
Events will feature a mix of current national acts, the return of longtime Portland favorites, showcases of up-and-comers, and themed events inspired by key eras of the Crystal past. While the series will end with a bang - a performance by the Decemberists' Colin Meloy on January 21 - the entire run of shows will be stacked with stellar talent. Additional events will pay tribute to the Crystal's amazing history, with ballroom dance extravaganzas, old-timey/Americana dances, a gypsy-themed event, soul/funk shows and psychedelic jams.
Map & Directions
Tags for this Event:
Property > Crystal Ballroom Property
Related content (tags):