In the heart of Oregon's wine country...
310 N.E. Evans Street
McMinnville, OR 97128
Local: (503) 472-8427
Elsewhere: (888) 472-8427
Contact Us
Oktoberfest at Hotel Oregon
Scott Gallegos
Jake Ray & the Cow Dogs
Moody Little Sister
Brian Copeland Band
Saturday, September 28, 2013
All day! Music begins at 5 p.m. |
Free |
All ages willkommen! (except Cellar Bar)
About Oktoberfest at Hotel Oregon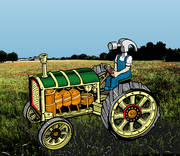 When you imagine Oktoberfest, what comes to mind? Oom-pah bands, loads of beer, bratwurst and hamburgers and more! One and all are welcome to participate in the German celebration that is Oktoberfest! Begun as a wedding party for Germany's Crown Prince Ludwig and Princess Therese in 1810, today Oktoberfest is celebrated all over the world with music, singing, dancing, beer, food and revelry.
** SCHEDULE **
5–6:30 p.m. · Brian Copeland Band in the Paragon Room
7–10 p.m. · Moody Little Sister in the Paragon Room
7–10 p.m. · Jake Ray & the Cow Dogs in Mattie's Room
8 p.m. · Scott Gallegos in the Cellar Bar (21 & over)
About Scott Gallegos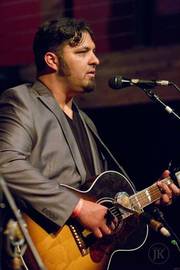 Scott Gallegos' ability to mix welcoming melodies and creative storytelling has captivated audiences since he hit the local Portland scene in 2005. His songs manage to find a way to speak to the core of the lost, the romantic, and the heartbroken all at the same time, while allowing all to find a point of empathy.
For a writer, the ability to be vulnerable can often make the difference between a song that is merely pleasing and a song that actually allows people inside to experience it for themselves... Scott's hospitality is on par with the latter. Whether it's a quiet cafe or a rowdy bar, Scott opens the door and asks everyone if they would like to come in... and they always do.
The songs that Scott writes traverse the fine line between poignant expression and ironic observation. Just when you think he's given you everything, Scott turns a corner and leads you through another unexpected journey.
About Jake Ray & the Cow Dogs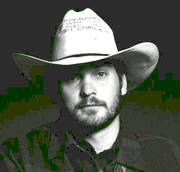 Singer songwriter Jake Ray has never stayed in one place long-but when a broke down truck left him stranded in Portland, OR he quickly found himself warmly welcomed into the vibrant music scene, playing a well rounded mix of mostly his own songs and a few covers of the music that has inspired him through the years. In traditional country style, his songs tell personal stories of heartbreak, hope, pain and redemption soaked with whiskey and the struggles of getting by. He has a way of taking you on an incredible journey with his lyrics and music-from the moments of rich, soul-touching sadness to the up beat rockabilly numbers where you are transported back in time to some roadside Honky Tonk dancing all your cares away.
Jake Ray - guitar/vocals
Tim Acott - bass
Paul Brainard - pedal steel
Ian Miller - lead guitar
Kevin Major - snare drum
Website:




Facebook page:




YouTube page:
About Brian Copeland Band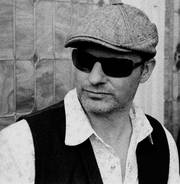 "Classic American songwriting and vocals that are at once both soulful and crisp. Honest music is the best kind, and Brian Copeland's music is honest." - Steve Sundholm, Hollywood Producer/Engineer Singing and strumming since the age of ten, Brian Copeland has cultivated a unique brand of catchy and lyrical guitar-pop. Born in Iowa City and raised in the Pacific Northwest, Copeland draws on a planet of inspiration ranging from a loving family and unwavering friendships to quirky Portland encounters and spectacular Cascadian scenes. Built on honest themes and experiences, his music engages a wide range of listeners from all walks of life.
The evolution of Copeland's current band can be traced back through nearly fifteen years of on-stage success and partnerships with dozens of accomplished musicians through his previous bands The Furleys and Pale Green Pants . This year, with some of the best regional talent on board, including Arcellus Sykes on bass guitar, Brud Giles on drums, Jeff Koch on lead guitar, and Amanda Breese on keys/vocals, Copeland released a 4-song EP "The B Sides" to a sold-out house at the famous Jimmy Mak's in Portland. Anchored by reflective lyrics, powerful vocal arrangements and silky guitar hooks, the recording showcases not only superb musicianship, but Copeland's production and songwriting chops.
"His (Copeland's) songs dance with dreamy winks of Beatles-esque shiver; Crowded House's Neil Finn (who remains at large); and a majestic dose of Matthew Sweet - all of these things, of course, are Very, Very Good." - Corey Frye - Corvallis Gazette Times
In 2010, Copeland teamed up with world-class pianist, songwriter, and arranger Matt Burnett and award-winning engineer and producer Keith Sommers (Absinthe, Lowcraft, Phonochrome) to record "Circles," his third full-length recording. "Circles" is an expertly orchestrated collection of songs that combine the warmth and refinement of classical strings with Burnett's undeniably catchy piano hooks and Copeland's powerful lead vocals. Copeland followed the release with a west coast tour, which included dates in San Francisco and Los Angeles. He has since returned to play dates in southern California, including an appearance at the Yahoo! Music Studios in Santa Monica, CA.
"There's something to be said for a well-crafted pop song, and this disc is full of them...Copeland's voice is
true and amiable, with a slight husky edge. With plentiful vocal harmonies, "Circles" is pop flavor with substance." - Kyle O'brien, The Oregonian
As a vetted pop musician at the center of a galaxy of accomplished musicians, Brian Copeland has built a powerhouse pop institution that remains fresh and engaging from album to album and show to show.
website:
Map & Directions
Tags for this Event:
Events:
Beer, Wine, and Spirits
McMenamins Celebrations
Music:
Americana
Singer/Songwriter
Property > Hotel Oregon
Related content (tags):