Back to school in Bend!
700 N.W. Bond Street
Bend, OR 97703
Local: (541) 382-5174
Elsewhere: (877) 661-4228
Contact Us
Oktoberfest at Old St. Francis
Tony Smiley
McDougall
High Fives Polka Band
Saturday, September 21, 2013
All day! Music begins at 1 p.m. |
Free |
All ages willkommen!
About Oktoberfest at Old St. Francis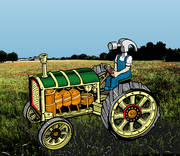 When you imagine Oktoberfest, what comes to mind? Oom-pah bands, loads of beer, bratwurst and hamburgers and more! One and all are welcome to participate in the German celebration that is Oktoberfest! Begun as a wedding party for Germany's Crown Prince Ludwig and Princess Therese in 1810, today Oktoberfest is celebrated all over the world with music, singing, dancing, beer, food and revelry.
** SCHEDULE **
1–3 p.m. · High Fives Polka Band at O'Kanes Square
3:30–6:30 p.m. · McDougall at O'Kanes Square
7–10 p.m. · Tony Smiley at Father Luke's
About Tony Smiley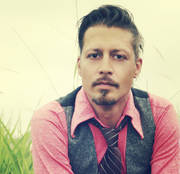 Since 2000, Tony Smiley has captured audiences with his unique beats. This musical savant loops his way through a unique genre of music that you won't find anywhere else. All with witty, engaging, and energetic stage presence. His cosmic dance of electric melodies mixed with world beats, Mongolian throat singing and beat-boxing have earned the Loop Ninja a cult like following who repeatedly embark on his musical journey. Creating each track with a raw, primal and pulsating connection between rich sounds and passionate lyrics.
The songs of Tony Smiley are a tantalizing ride through electro acoustic music that will cause your musical senses to rise. During the experience you can expect original soul bearing songs, improv crowd pleasers, and creative cover mixes. As he loops his way through a set he builds the audience's anticipation by using, keyboards, drum machines, guitars, tambourine, cowbell, vocals and beat box sounds through Boss Loop pedals. His songs are original, groove-laden works of art. The loop ninja will "completely make you a believer." (Andy Summers, guitar player for the Police)
In 2010, Smiley joined the ranks of his fellow loop artists, winning 3rd place in the National Boss Loop Contest in Hollywood. Judges included: Paul Youngblood (Boss US Director), Frank Gambale (Guitar player for Chick Corea), Andy Summers (Guitar player for The Police), Derek Murdock (Bass player for Kevin Eubanks, Tonight Show Band), Michael Molenda (Editor of Guitar Player Magazine). He continues to work with Roland/Boss running pedal clinics and performing for international ad campaigns.
Currently, Smiley can often be found composing and laying down progressive loops with hip hop roots in the Pacific Northwest; flying solo or playing with musical friends such as Redwood Son, Keegan Smith and MOsley WOtta. If you would like to experience the sounds of Tony Smiley follow him on FaceBook, YouTube, MySpace and Reverbnation or schedule a show.
website:




Facebook:
About McDougall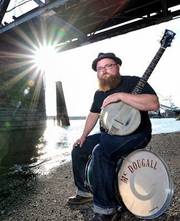 With his imagination often dwelling in the very real places of his past and present, as well as in the possible future, McDougall's songs may very well seat you by a coffee-can fire in the middle of a dry California river-bed, pull you up onto a freight train in the lush spring-time of the Pacific northwest, raise your voice in hymns with the entire family on a Thanksgiving afternoon, or haste your good-bye to civilization as you know it, as you ramble on with all you possess on your back.
Fact, fiction, and a little in between, McDougall carries on the relevant tradition of oral history and folklore, making it a part of everyday life and sharing it with those around him. Inspired by the word of God, his family, friends, fellow workers and fellow travelers met along the way, McDougall wishes to keep to the unwritten rule of using what was left by those before while leaving something of your own for those who will come after.
Facebook page:
Map & Directions
Tags for this Event:
Events:
Beer, Wine, and Spirits
McMenamins Celebrations
Music > Americana
Property > Old St. Francis School
Related content (tags):