D-Pryde
MOsley WOtta
#1 of the Crystal Ballroom's "100 Nights"
6 p.m. doors, 7 p.m show |
$12 advance, $15 day of show |
All ages welcome
Buy Tickets
Tickets on sale now!
About D-Pryde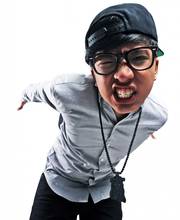 Hip-hop is a crowded hood these days. You've got to really stand out to be heard. Most importantly, you have to be able to pick up a mic and go harder than the competition. That brings us to D-PRYDE-aka Russell Llantino-who truly flips the script on multiple levels. Born in Canada and based in New York, the bespectacled 19-year-old Filipino transformed from a YouTube sensation into an intricate, infectious, and irresistible rap presence right in front of an audience of millions. To be exact, he has over 285,000 subscribers and 65 million-plus cumulative views, but who's counting when you're this fresh? Meanwhile, MTV dubbed him "An Artist to Watch", while XXL nominated him for its esteemed 2013 Freshmen Class List. Now, he's ready for the next chapter with his 2013 debut six-track EP, Canal & Richvale.
D-PRYDE didn't land on his personal intersection of pop and hip-hop overnight. At 15-years-old, he saw Eminem's (in)famous music video for "Without Me" and furiously studied it. Soon after, he could spit along flawlessly, adding his own cadence, panache, and even a little singing. Turning to YouTube, the budding wordsmith uploaded a cover of Drake's "Still Fly" a year later, and the views started racking up. Mars Music Group stumbled upon it and offered him a deal on the spot, stunned by his singular style.
"I grew up wanting a higher class of everything," he exclaims. "I was never going to settle when it came to music. I've got a lot of pride in who I am and where I come from. I got that from my mom always urging me to be proud. I'm from a culture that's not dominant in rap, but I'm working towards that with what I'm doing. It's a mixture of everything I love and grew up on."
That mixture transfixed fans worldwide as the artist religiously updated his YouTube channel every Friday, carving out a fervent following in the process. In the meantime, he issued the acclaimed mixtapes MARS in 2011 and its follow-up Flagship, illuminating his growth behind the mic. However, everything simply laid a foundation for Canal & Richvale.
In many ways, you can get to know D-PRYDE from the very title of the EP. "I wanted to tell a story," he reveals. "Richvale Drive is where I lived in Canada, and Canal Street is the location of our New York studio. I wanted to explain how life is from Canal to Richvale. That was my life then. This is my life now. I'm leaving the past, but I'm still that same kid. This is what I live every day. Two walks of life are always in my songs. I'm not afraid to show who I am."
The six-song collection flutters from sunny, soulful hooks into clever, quick rhymes. The first single "Lifted" struts over a funked-up guitar into a soaring melody worth moving to.
"It's about feeling good," he admits. "We made the track in Los Angeles the first time I ever went there. I fell in love with the city, but I still wanted the delivery to have that New York tone. It's like the soundtrack to fun. You soak up the sun, go outside, and have a great time. I'm talking to girls on there, and it's easy to sing along to. That's the point."
Elsewhere, the iTunes-only track "Ridin' Thru L.A." sees D-PRYDE and August Rigo cruise the West Coast with uncontainable swagger and savvy, while "Chinatown" skates forward at full speed as his rapid fire flow takes center stage. "It's a witty trap song," smiles the rapper. "I also 'live' in Chinatown. My studio is in the heart of the area. I'm eating there every day, and I chill there. I wanted to represent that lifestyle of living and partying in that section of town."
On the other end of the spectrum, "Nightmare" shows another side of the game. He goes on, "It's the transition from normal life into fame. People speculate on how being famous is cool-the girls and the money. At the end of the day, fame doesn't make everybody happy. The song documents being in a nightclub, but I'm thinking about what life would be if I wasn't who I am. At the end, it's about losing yourself and trying to get that back."
Then, there's "Faded". It's got the requisite club bounce and a hook you'll be humming will champagne flows. At the same time, there's a deeper meaning for the artist. "I'm thinking about growing up here," he says. "Of course, you're having fun in the club, but it's about finding happiness as you become an adult."
For D-PRYDE, becoming an adult means taking his platform and using it to stand up against bullying. As a victim himself, he hopes that his music can be a positive force to speak out and support others affected by this wide-spread problem, showing them that there is hope and that it will get better. "I got picked on a lot when I was young," says D-PRYDE. "I thought out-of-the-box with this whole music thing, constantly trying to prove to everybody that my music had a great message and purpose, but I usually got put down. Being picked on was a usual thing, but it fueled motivation to make the most of my best moves."
This is D-PRYDE. He's ready to change the paradigm. He's prepared to be a new voice. He's the future.
About MOsley WOtta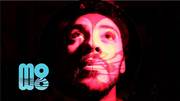 MOsley WOtta is not your typical rap act. With a driving message of unity, humor and acceptance, Mosley WOtta aka MOWO aka Jason Graham is well worth the trip, cost of admission or attempts to sneak in for free. Since his Bands official launch some 2 years months ago MOWO has opened for such influential Hiphop acts as Gift of Gab, Tricky, Ice Cube, Shabazz Palace, Talib Kweli, and The COUP As well as Pat Travers, Toots and the Maytals and Los Lonely Boys . His Band was voted best local music act in his home town of Bend Oregon. Graham is a receiver of the Arts Beautification and Culture award. As a poet Graham was an invited speaker on the "Mixed experience Panel" with New York Times bestselling author Heidi Durrow. MOsley WOtta was also a recently featured artist on Oregon Art Beat for his Writing Painting and Music. MOsley WOtta will be participating in the McMenamins Great Northwest Music tour in October 2012. His two front teeth are chipped from chewing on pens. His vision is perfect when he wears glasses and he almost always puts the lid down. MOsley WOtta is an honest performer, a captivating artist and dedicated father. If Top Forty music was based on exploring our commonalties and celebrating our differences MOsley WOtta would be a chart topper.
For other self aggrandizing remarks check MOWO out on facebook , or mosleywotta.com (links below).
Or
You can contact his grandmother who brags about him to anyone she meets. You will find her at the library gift shop where she volunteers weekdays.
*all grammatical punctuation spelling, formatting ; errors excetra are done intentionally in hopes that it might lead to a greater understanding of your Self :) Peace MOWO lol
Website:




Facebook:
About #1 of the Crystal Ballroom's "100 Nights"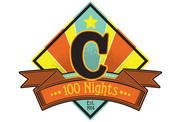 Portland's Crystal Ballroom, as an ongoing entertainment staple for the city since 1914, celebrates its 100th birthday with a 100-day-long party! From October 14, 2013 to its actual centennial-mark on January 21, 2014, daily events will tumble forth from the historic Crystal Ballroom and its second-floor space Lola's Room, with an occasional spotlight pointed at the affable setting of Ringlers Pub.
Events will feature a mix of current national acts, the return of longtime Portland favorites, showcases of up-and-comers, and themed events inspired by key eras of the Crystal past. While the series will end with a bang - a performance by the Decemberists' Colin Meloy on January 21 - the entire run of shows will be stacked with stellar talent. Additional events will pay tribute to the Crystal's amazing history, with ballroom dance extravaganzas, old-timey/Americana dances, a gypsy-themed event, soul/funk shows and psychedelic jams.
Map & Directions
Tags for this Event:
Property > Crystal Ballroom Property
Related content (tags):