Eat, Drink, Feed Your Curiosity
1624 N.W. Glisan
Portland, OR 97209
(503) 223-4527
mission@mcmenamins.com
"The Assembly" hosts
Portland Loves Japan: Japanese Movie & Sake Festival
About The Pink Sky [2011]
Tampopo [1985]
Sake class
--
Wednesday, August 7, 2013
6:45 sake class, 7:30 p.m. "Tampopo", 10 p.m. "Sky" |
$7 per film - $12 for the entire night ($5 sake class) |
21 and over
About Portland Loves Japan: Japanese Movie & Sake Festival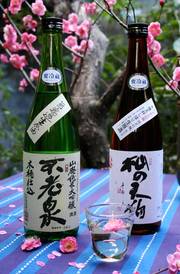 Join us this week as we celebrate Japanese culture through film, food and drink.
Saturday, August 3: Mercy Corps Fundraiser, Halie Loren Band, Documentary Screening, Sake class
Sunday, August 4: Anime Movies, Sake class
Monday, August 5: Yojimbo (NR), Sake class
Tuesday, August 6: Jiro Dreams of Sushi (PG)
Wednesday, August 7: About the Pink Sky (NR), Tampopo (NR), Sake class
Thursday, August 8: About the Pink Sky (NR), The Antarctic Cook, Sake class
Friday, August 9: Seven Samurai (NR), Sake class
---
About About The Pink Sky [2011]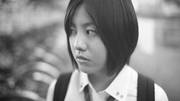 High school student Izumi Kawashima, whose daily routine is rating newspaper articles, finds a wallet containing a large sum of cash. Instead of returning the wallet to its owner, Izumi decides to lend a substantial portion of the money to a middle-aged male acquaintance. She eventually returns the wallet to its owner, a wealthy high-school boy named Koki, who notices the missing money, and as compensation, asks Izumi to do something for his friend - to create a newspaper that brings happiness to its reader.
About Tampopo [1985]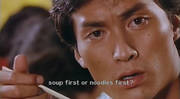 In this humorous paean to the joys of food, the main story is about trucker Goro, who rides into town like a modern Shane to help Tampopo set up the perfect noodle soup restaurant. Woven into this main story are a number of smaller stories about the importance of food, ranging from a gangster who mixes hot sex with food, to an old woman who terrorizes a shopkeeper by compulsively squeezing his wares.
About --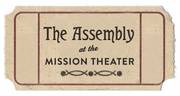 ... The Assembly
The Mission Theater – the place that first put beers into the hands of Portland theater-goers so many years ago – has proudly introduced a new line of programming, dubbed "The Assembly."
While retaining its relaxed environment, comfortable seating and matchless sightlines, the Mission is dropping its second-run movies, stepping up its food and beverage offerings, and – best of all – evolving the theater's programming dramatically. The core of The Assembly features film screenings with related lectures, interviews, and performances that bring cinema to life. And fans of Mortified, Miz Kitty and live music will be happy to learn that many of the live performances that we've all loved over the years will continue. After all, The Assembly's primary mission – engaging audiences with events that are both enriching and entertaining – has few boundaries!
So get your curiosity on and gather with us at The Assembly. There's a lot of world out there.
Map & Directions
Tags for this Event:
Events > History
Property > Mission Theater
Related content (tags):