"The Assembly" hosts
Portland Loves Japan: Japanese Movie & Sake Festival
Mercy Corps Fundraiser
Halie Loren Band
Documentary screening
Sake class
--
6 p.m. Doors, 6:45 p.m. sake class, 7:30 p.m. "Halie Loren", 8:45 p.m. "Doc" |
$25 advance, $25 day of show ($10 goes to Mercy Corps) ($5 sake class) |
21 and over
Buy Tickets
Tickets on sale now!
About Portland Loves Japan: Japanese Movie & Sake Festival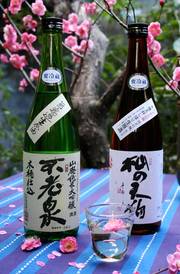 Join us this week as we celebrate Japanese culture through film, food and drink.
Saturday, August 3: Mercy Corps Fundraiser, Halie Loren Band, Documentary Screening, Sake class
Sunday, August 4: Anime Movies, Sake class
Monday, August 5: Yojimbo (NR), Sake class
Tuesday, August 6: Jiro Dreams of Sushi (PG)
Wednesday, August 7: About the Pink Sky (NR), Tampopo (NR), Sake class
Thursday, August 8: About the Pink Sky (NR), The Antarctic Cook, Sake class
Friday, August 9: Seven Samurai (NR), Sake class
---
About Halie Loren Band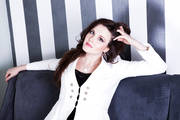 The first thing you notice is that voice: deep and rich and warm, gorgeous, graceful, and somehow earthy and ethereal at once. It is an instrument perfectly pitched and primed to each line, with each audible breath. Just as warm and familiar and frankly right as the needle hitting the groove on vinyl.
And so it goes. In describing the vocal talents of Eugene-based singer/songwriter Halie Loren, the adjectives just start piling up. Heartfelt is one. Confident yet vulnerable, strong but inviting. Authentic is another adjective that rushes to mind: emotionally authentic, which, really, is the key to great jazz and great art in general. Think Peggy Lee and Billie Holiday and Joni Mitchell, or, more recently, Diana Krall, Norah Jones.
But such comparisons are only historic reference points, a means of entry. What's important to understand is that when Halie Loren sings, you not only hear the music. You feel it. She's right there, in the room with you, filling the space with intimate stories of love and heartbreak, memory and hope, experience and passion: in a word, life.
Were Loren's resume to end here, with her vocal talents, it would be more than enough. Singing of that quality is rare, a gift. But Loren is no mere interpreter of standards (though she does that with refreshing facility). Having cut her songwriting teeth when, as a teenager, she spent an educational year rubbing elbows with some of Nashville's top composers, this young artist (she is but 25) has penned original numbers that are stunning for the depth and maturity they show. Take, for instance, the title song from her 2008 release, They Oughta Write a Song: in a bittersweet croon that is equal parts hurt and healing, Loren delivers lines like, "If there were prizes for those sighs of regret/you'd be the envy of the oh-woe-is-me set/romance is through/it's just the piper and you." They Oughta Write a Song won the award for Best Vocal Jazz Album at the 2009 Just Plain Folks Awards, August 29, 200.
Halie Loren/Vocals
Matt Treder/Piano
Mark Schneider/Bass
Brian West/Drums
website:
About --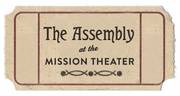 ... The Assembly
The Mission Theater – the place that first put beers into the hands of Portland theater-goers so many years ago – has proudly introduced a new line of programming, dubbed "The Assembly."
While retaining its relaxed environment, comfortable seating and matchless sightlines, the Mission is dropping its second-run movies, stepping up its food and beverage offerings, and – best of all – evolving the theater's programming dramatically. The core of The Assembly features film screenings with related lectures, interviews, and performances that bring cinema to life. And fans of Mortified, Miz Kitty and live music will be happy to learn that many of the live performances that we've all loved over the years will continue. After all, The Assembly's primary mission – engaging audiences with events that are both enriching and entertaining – has few boundaries!
So get your curiosity on and gather with us at The Assembly. There's a lot of world out there.
Map & Directions
Tags for this Event:
Events > History
Property > Mission Theater
Related content (tags):