"The Assembly" hosts
Beer Appreciation Movie Marathon
Beerfest (R) [2006]
Animal House (R) [1978]
with an introduction by Bridgetown Beer House owner Mike Waite
part of
Oregon Craft Beer Month
--
7 p.m. "Beerfest," 9:15 p.m. "Animal House" |
$7 |
21 and over
About Beer Appreciation Movie Marathon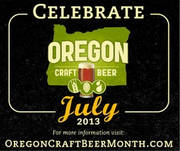 We're celebrating Oregon Craft Beer Month with a series of beer related movies, discussions and events.
Saturday, July 20: Beer Hunter (NR), Panel Discussion: "Beer Hunter 360°"
Sunday, July 21: Beerfest (NR), with an introduction by Bridgetown Beer House owner Mike Waite
Monday, July 22: Beer Hunter (NR)
Wednesday, July 24: Beer Commercials from the 40's through the 80's, hosted by Tom Robinson
Friday, July 26: Beer Wars (NR)
Saturday, July 27: Beer Wars (NR)
---
About Beerfest (R) [2006]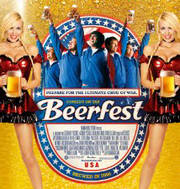 After the death of their grandfather, Johann von Wolfhause, the brothers Jan and Todd Wolfhouse travel to Munich to fulfill a family tradition, spreading the ashes of Johann during the Oktoberfest. Their contact brings them to a secret "Beerfest" competition, where they are offended by Baron Wolfgang von Wolfhausen and the German branch of their family that accuse their great-grandmother of being a prostitute and their grandfather of stealing an old recipe of the best beer in Germany. Jan and Todd returns to USA humiliated and decide to organize a beer team to dispute the next Beerfest.
About Animal House (R) [1978]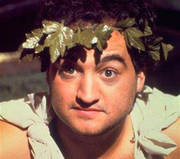 Faber College has one frat house so disreputable it will take anyone. It has a second one full of white, Anglo-Saxon, rich young men who are so sanctimonious no one can stand them except Dean Wormer. The dean enlists the help of the second frat to get the boys of Delta House off campus. The dean's plan comes into play just before the homecoming parade to end all parades for all time.
About Oregon Craft Beer Month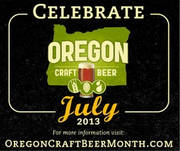 July is Oregon Craft Beer Month, a time to celebrate the many handcrafted ales, lagers, pilsners and stouts that McMenamins brews right onsite at many of our properties. So we're toasting this auspicious month with special beer events and tastings.
Oregon Craft Beer Month:




Oregon Brewers Festival:
About --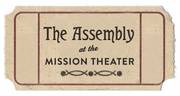 ... The Assembly
The Mission Theater -- the place that first put beers into the hands of Portland theater-goers so many years ago -- has proudly introduced a new line of programming, dubbed "The Assembly."
While retaining its relaxed environment, comfortable seating and matchless sightlines, the Mission is dropping its second-run movies, stepping up its food and beverage offerings, and -- best of all -- evolving the theater's programming dramatically. The core of The Assembly features film screenings with related lectures, interviews, and performances that bring cinema to life. And fans of Mortified, Miz Kitty and live music will be happy to learn that many of the live performances that we've all loved over the years will continue. After all, The Assembly's primary mission -- engaging audiences with events that are both enriching and entertaining -- has few boundaries!
So get your curiosity on and gather with us at The Assembly. There's a lot of world out there.
Map & Directions
Tags for this Event:
Events:
History
Beer, Wine, and Spirits
Property > Mission Theater
Related content (tags):