"The Assembly" hosts
"100 Years Ago, But Not So Far Away: Revisiting Portland's 1912 Homosexual Controversy and Assessing Its Legacy"
A Century of Oregon History
part of a series sponsored by
Oregon Humanities
with presenter, Peter Boag, Ph.D. and panelists Kimberly Jensen, Ph.D. and Pat Young, M.A.
--
Monday, September 9, 2013
6:30 p.m. |
Free |
All ages welcome
About "100 Years Ago, But Not So Far Away: Revisiting Portland's 1912 Homosexual Controversy and Assessing Its Legacy"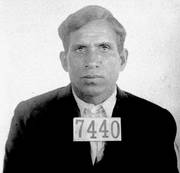 Presenter: Peter Boag, Ph.D., Columbia Chair in the History of the American West, Washington State University.
Panelists: Kimberly Jensen, Ph.D., Professor of History, Western Oregon University; and Pat Young, M.A., Adjunct Professor, Portland State University, College of Liberal Arts and Sciences, Women, Gender and Sexuality Studies.
In late 1912, information of the existence of a well-developed homosexual male subculture came to light in Portland, Oregon. Local authorities, shocked by the news, executed a severe crackdown on suspected homosexuals, arresting dozens and sending many to jail. Peter Boag, Professor of History at Washington State University and author of Same-Sex Affairs: Constructing and Controlling Homosexuality in the Pacific Northwest (2003) will provide an overview of the event and will then explain the implications it had for Oregon state law. In the years following Portland's 1912 homosexual scandal, legislators increased penalties for those arrested for homosexual acts, ranging from longer sentences to sterilization. Professor Boag also places the events in Oregon into a broader regional and national context, following trends in sterilization and sodomy laws into the late 20th century.
About A Century of Oregon History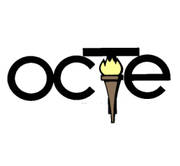 A Century of Oregon History:
Exploring the Untold History of Portland from One Hundred, Fifty, and Twenty-Five Years Ago
Oregon Council of Teachers of English will explore historical events and issues that Oregonians struggle with today, including racial discrimination, political corruption, and gay rights, through programs presented by humanities experts. A panel of community experts will help guide discussions with audience members and provide feedback on the issues examined in the programs. The programs help audience members understand past events and how we might approach these issues in the future.
Oregon Council of Teachers:




Oregon Humanities:
About Oregon Humanities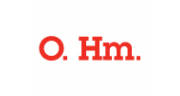 Oregon Humanities Grants support public programs designed to explore the humanities in participatory and dynamic ways. We encourage applications from a broad range of nonprofit organizations in Oregon, including those that may not define their work as being based in the humanities. We especially welcome inquiries for projects that will attract diverse audiences, engage minds, and stimulate meaningful community dialogue.
Oregon Humanities website:
About --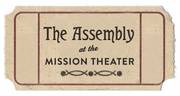 ... The Assembly
The Mission Theater – the place that first put beers into the hands of Portland theater-goers so many years ago – has proudly introduced a new line of programming, dubbed "The Assembly."
While retaining its relaxed environment, comfortable seating and matchless sightlines, the Mission is dropping its second-run movies, stepping up its food and beverage offerings, and – best of all – evolving the theater's programming dramatically. The core of The Assembly features film screenings with related lectures, interviews, and performances that bring cinema to life. And fans of Mortified, Miz Kitty and live music will be happy to learn that many of the live performances that we've all loved over the years will continue. After all, The Assembly's primary mission – engaging audiences with events that are both enriching and entertaining – has few boundaries!
So get your curiosity on and gather with us at The Assembly. There's a lot of world out there.
Map & Directions
Tags for this Event:
Events > History
Property > Mission Theater
Related content (tags):