"The Assembly" hosts
"It IS the 98%: Recent Controversies Surrounding Junk DNA"
OMSI Science Pub
with
Sarah Schaack, Ph.D.
Assistant Professor of Biology, Reed College
--
Tuesday, September 17, 2013
5 p.m. doors; 7 p.m. event |
$5 suggested cover charge |
Minor with parent or guardian
About "It IS the 98%: Recent Controversies Surrounding Junk DNA"
The advent of the whole genome sequencing era has revealed an immense amount about the biological and genetic architecture of a wide array of organisms, including Homo sapiens. The results have been surprising to scientists and non-scientists alike! One result – that less than 2% of the human genome is comprised of protein-coding DNA – has inspired a great deal of research attempting to figure out what the rest of the genome is and does – if anything!
In this talk, Sarah Schaack will give an overview of very heated, recent controversies among scientists surrounding claims that a very high proportion of DNA in the human genome is functional. Why did the sparks fly? Come to Science Pub and find out! Her talk will include a fly-over tour of the genomic landscape, including the vast stretches of so-called "junk DNA." Where does junk DNA come from? Why does it persist? Is it useful, useless, or both?
Sarah Schaack, Ph.D., is an assistant professor of biology at Reed College. Previously, Sarah has given Science Pub lectures on the rampant movement of promiscuous DNA within and between genomes and explored some of the factors influencing the evolution of genome size. Her research focuses on mutation, mutation rates, mobile DNA, genomic parasites, and genome evolution and her work has appeared in the many of the top journals in genetics and biology.
About OMSI Science Pub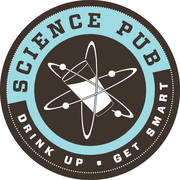 Come out for beer, pizza, popcorn and a healthy dose of scientific knowledge! Come early to secure your seats and order up your food and drinks before the presentation begins.
About --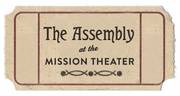 ... The Assembly
The Mission Theater -- the place that first put beers into the hands of Portland theater-goers so many years ago -- has proudly introduced a new line of programming, dubbed "The Assembly."
While retaining its relaxed environment, comfortable seating and matchless sightlines, the Mission is dropping its second-run movies, stepping up its food and beverage offerings, and -- best of all -- evolving the theater's programming dramatically. The core of The Assembly features film screenings with related lectures, interviews, and performances that bring cinema to life. And fans of Mortified, Miz Kitty and live music will be happy to learn that many of the live performances that we've all loved over the years will continue. After all, The Assembly's primary mission -- engaging audiences with events that are both enriching and entertaining -- has few boundaries!
So get your curiosity on and gather with us at The Assembly. There's a lot of world out there.
Map & Directions
Tags for this Event:
Events:
History
Family
Movie Types > All Ages
Property > Mission Theater
Related content (tags):