McMenamins presents...
"Eyes, Faces, and Skin"
"Vision Quest: Stem Cells and Regenerating Eyesight"
"Tattoos and Taboos"
"The Science of Face Recognition"
Nerd Nite #3
5 p.m. doors; 7 p.m. show |
$8 per person |
Minor with parent or guardian
Buy Tickets
Tickets on sale now!
About "Vision Quest: Stem Cells and Regenerating Eyesight"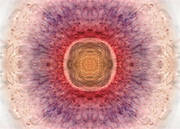 Stem cells have the remarkable ability to develop into nearly any type of cell in the human body and exciting discoveries are being used to develop therapies to restore damaged organs and tissues. Kara Cerveny, Ph.D., Assistant Professor in the Biology Department at Reed College, will take a look at the structure of human eyes and describe some of the most exciting breakthroughs using stem cells that provide hope for regenerating eyes and restoring sight.
About "Tattoos and Taboos"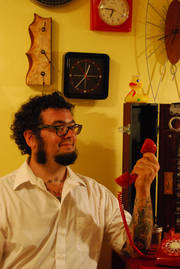 Tattoos have gone from a culturally significant rite of passage to frowned upon sign of rebellion, and back again to current mainstream acceptance. Levi Greenacres, a local Portland tattooer and author of Mommy's New Tattoo will talk about the transition from tolerance to taboo in history, what it's like to live in the last state in the U.S. to legalize tattooing (hint: it's not Oregon), changing attitudes in the tattoo industry and western society, and the events leading to the publication of his book for children about tattoos.
About "The Science of Face Recognition"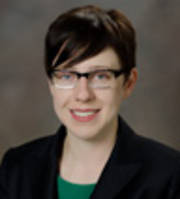 Imagine living in a world where everyone's face is unfamiliar, even your own as you look in a mirror. While it sounds like something from a Star Trek episode, Prosopagnosia, or "face blindness", is much more common than previously believed. In this talk neurologist Holly E. Hinson, M.D., Assistant Professor in Neurology and Neurocritical Care at OHSU, will describe the neuro-anatomical basis of face blindness. She'll also talk about how, in the course of her residency in Neurology, she discovered that she herself was face blind and will describe some of the misadventures she's had as a result of having the condition.
About Nerd Nite #3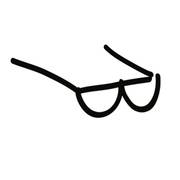 Nerd Nite is a new monthly event (on the 4th Tuesday of each month) that strives for an inebriated, salacious, yet deeply academic vibe. Featuring short talks by several scientists, artists, experts of all types, and ordinary people with extraordinary skills, we aim to entertain, educate, elucidate, enlighten, and other things that start with "e." Come drink along with us!
Map & Directions
Tags for this Event:
Events > History
Property > Mission Theater
Related content (tags):