"The Assembly" hosts
"Inventors At Work: The Minds and Motivation Behind Modern Inventions"
OMSI Science Pub
with
Brett Stern
--
7 p.m. |
$5 suggested cover charge |
Minor with parent or guardian
About "Inventors At Work: The Minds and Motivation Behind Modern Inventions"
From Steve Wozniak to Tim Leatherman, scientists, engineers, wild-eyed geniuses and amateur technologists have dedicated their lives to the pursuit of that singular "Eureka!" moment in their laboratories or garages. Their products have become famous, but what was their process of invention? This talk will offer insights into the nature of creativity and intuition, the skill-set needed and the force, motivation and obsession that must be summoned to spend endless hours searching for an answer to a question that no one else has asked or solving a problem most think has no solution.
Brett Stern, author of Inventors At Work, a collection of 23 interviews with inventors of famous products, innovations and technologies that have made life easier or changed the way we live. He is an industrial designer and inventor living in Portland, Oregon. He holds eight utility patents covering surgical instruments, medical implants, robotic garment-manufacturing systems and food packaging. He holds trademarks in 34 countries on his line of Beer Chips® snack foods that he created and marketed around the world. He has worked as an industrial design consultant for such clients as Pfizer, Howmedica, Revlon and Warner Bros. He graduated from the University of Cincinnati with a degree in Industrial Design.
Copies of Inventors At Work will be available for purchase and signing after the event.
About OMSI Science Pub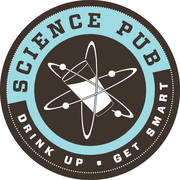 Come out for beer, pizza, popcorn and a healthy dose of scientific knowledge! Come early to secure your seats and order up your food and drinks before the presentation begins.
About --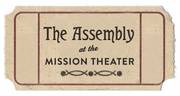 ... The Assembly
The Mission Theater -- the place that first put beers into the hands of Portland theater-goers so many years ago -- has proudly introduced a new line of programming, dubbed "The Assembly."
While retaining its relaxed environment, comfortable seating and matchless sightlines, the Mission is dropping its second-run movies, stepping up its food and beverage offerings, and -- best of all -- evolving the theater's programming dramatically. The core of The Assembly features film screenings with related lectures, interviews, and performances that bring cinema to life. And fans of Mortified, Miz Kitty and live music will be happy to learn that many of the live performances that we've all loved over the years will continue. After all, The Assembly's primary mission -- engaging audiences with events that are both enriching and entertaining -- has few boundaries!
So get your curiosity on and gather with us at The Assembly. There's a lot of world out there.
Map & Directions
Tags for this Event:
Events:
History
Family
Movie Types > All Ages
Property > Mission Theater
Related content (tags):