"Hanford Hazards: Cleaning Up Nuclear Waste"
OMSI Science Pub
with Ken Niles and Kirk Dunning
7 p.m. |
$5 suggested cover charge |
Minor with parent or guardian
About "Hanford Hazards: Cleaning Up Nuclear Waste"
Established in 1943 as part of the Manhatten Project, the Hanford Nuclear Site is a mostly decommissioned nuclear production complex on the Columbia River. The site has an interesting history including its selection during World War II, its operations during the war, and expansions into and through the Cold War. As the site transitions from plutonium production to clean up, learn about the extent of contamination at cleanup and the progress and challenges that remain, including the 56 million gallons of high-level waste and a confirmed leak from the inner shell of one of Hanford's double-shell tanks.
Ken Niles is the Administrator of the Oregon Department of Energy's Nuclear Safety and Energy Emergency Preparedness Division. Ken manages Oregon's involvement in cleanup at the Hanford Nuclear Site, the safe transport of radioactive materials through Oregon, and emergency preparedness in the event of a nuclear accident. Ken joined the Oregon Department of Energy in July 1989. Prior to that, he spent 11 years as a broadcast news reporter, working in both radio and television. A native Oregonian, Ken earned his Bachelor of Science degree from Eastern Oregon State College in March 1992.
Kirk Dunning is part of the technical staff for the Oregon Department of Energy's Nuclear Safety and Energy Emergency Preparedness Division. He provides expert technical reviews of Hanford cleanup proposals and activities. Dirk joined the Department in 1993. Prior to that, he was a licensed Nuclear Power Engineer for Westinghouse and Manager of Chemical Operations for Fairchild Semiconductor. A native Washingtonian, Dirk graduated from Oregon State University with a Bachelor of Science with Honors in Chemical Engineering and is a registered Professional Chemical Engineer in the State of Oregon.
About OMSI Science Pub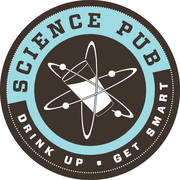 Come out for beer, pizza, popcorn and a healthy dose of scientific knowledge! Come early to secure your seats and order up your food and drinks before the presentation begins.
Map & Directions
Tags for this Event:
Events > Family
Movie Types > All Ages
Property > Mission Theater
Related content (tags):