Timbers Pregame & Viewing Party at Ringlers Pub
Colorado at Portland
w/ live music from Petty Cash
Big screen game viewing!
#6 of the Crystal Ballroom's "100 Nights"
Saturday, October 19, 2013
5:30 p.m. music, 7:30 p.m. match viewing |
Free |
All ages welcome
About Timbers Pregame & Viewing Party at Ringlers Pub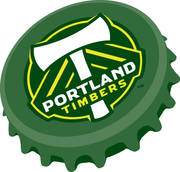 Just a few blocks from the stadium, Ringlers Pub is the closest official Timbers Pub to the action! Music will fill the air starting two hours before every home match, so gather friends and family together and get set up with tasty food and beverages and special surprises.
If you don't have a ticket to the game, Ringlers will be showing it on the big screen as well as all of the TVs. And the volume will be UP, baby!
And when the Timbers are taking the show on the road you can still watch the match in style: Ringlers Pub will show all away games on the big screen and TVs as well!
GO TIMBERS!
Website:




Facebook page:
About w/ live music from Petty Cash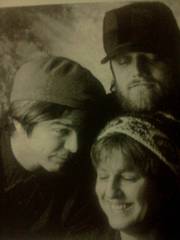 With a bluegrass instrumentation combined 3 part pop vocals, Petty Cash is a trio composed of Janet Julian, Dan Haley and Francis Regan. They write songs with soulful lyrics and infectious melodies, performing them with an airy sensibility. Their 1995 release "Shrouded By Angels" is an enduring classic and their kids' album "OWEE! with may kids (and their parents!) and never fails to get them dancing.
About #6 of the Crystal Ballroom's "100 Nights"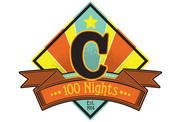 Portland's Crystal Ballroom, as an ongoing entertainment staple for the city since 1914, celebrates its 100th birthday with a 100-day-long party! From October 14, 2013 to its actual centennial-mark on January 21, 2014, daily events will tumble forth from the historic Crystal Ballroom and its second-floor space Lola's Room, with an occasional spotlight pointed at the affable setting of Ringlers Pub.
Events will feature a mix of current national acts, the return of longtime Portland favorites, showcases of up-and-comers, and themed events inspired by key eras of the Crystal past. While the series will end with a bang - a performance by the Decemberists' Colin Meloy on January 21 - the entire run of shows will be stacked with stellar talent. Additional events will pay tribute to the Crystal's amazing history, with ballroom dance extravaganzas, old-timey/Americana dances, a gypsy-themed event, soul/funk shows and psychedelic jams.
Map & Directions
Tags for this Event:
Music:
Americana
Alternative/Indie
Property > Crystal Ballroom Property
Related content (tags):