Portland Timbers Pregame Party and Match Viewing
New England at Portland
w/ music from The Timberbound Project
Big screen game viewing!
5:30 p.m. music, 7:30 p.m. match viewing |
Free |
All ages welcome
About Portland Timbers Pregame Party and Match Viewing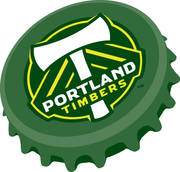 Just a few blocks from the stadium, Ringlers Pub is the closest official Timbers Pub to the action! Music will fill the air starting two hours before every home match, so gather friends and family together and get set up with tasty food and beverages and special surprises.
If you don't have a ticket to the game, Ringlers will be showing it on the big screen as well as all of the TVs. And the volume will be UP, baby!
And when the Timbers are taking the show on the road you can still watch the match in style: Ringlers Pub will show all away games on the big screen and TVs as well!
GO TIMBERS!
Website:




Facebook page:
About w/ music from The Timberbound Project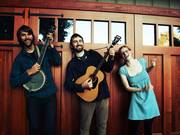 The Timberbound Project is proud to be celebrating with Timbers fans this season as one of the acts featured at the Timbers' Pre-Game Parties at Ringlers Pub.
The Timberbound Project interprets songs written in and about rural life in the Northwest and will give Timber Jim a run for his money! The trio is anchored by Joe Seamons and Gavin Duffy - both featured performers in Renegade Stringband - and joined by Kate Sandgren.
Their repertoire is based on the work of Timberbound, a local '70s act. John and Kim Cunnick lived in the woods near Vernonia, inhabiting an old logger's cabin without electricity or running water. John worked in a sawmill and wrote song lyrics for which Kim created melodies. After John's tragic death, Kim published a songbook of their songs entitled Timberbound and later formed a band of the same name with Hobe Kytr, Dave Berge, and Mark Loring. Timberbound disbanded in 1978, yet these songs have been played by folks in the area ever since, but few of them have ever been recorded and released in any way.
Joe Seamons, The Timberbound Project founder, decided to change that by forming a trio to bring the songs back to life.
Joe grew up twenty miles from the spot where John & Kim Cunnick lived, and grew up listening to their songs. Kate Sandgren hails from Aberdeen, Washington, and she and Joe have known each other since infancy - both absorbing Northwest culture through their artistic parents. Gavin Duffy met Joe their freshman year at Lewis & Clark College, and have played music together ever since.
So join good company, raise a glass, and enjoy a proper kick off to the new Timbers season!
Soundcloud:
Map & Directions
Tags for this Event:
Property > Crystal Ballroom Property
Related content (tags):