Back to school in Bend!
700 N.W. Bond Street
Bend, OR 97703
Local: (541) 382-5174
Elsewhere: (877) 661-4228
Contact Us
St. Patrick's Day Celebration at Old St. Francis School
Jerry Joseph
Moon Mountain Ramblers
Sweatband
Tune Dawgs
Five Pint Mary
Bend Fire Dept.
All day! Music begins at 1 p.m. |
Free |
All ages welcome
About St. Patrick's Day Celebration at Old St. Francis School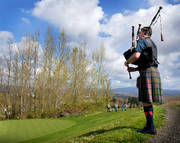 We do so love this particular holiday! At spots across the Pacific Northwest, we'll offer live music, bagpipers, McMenamins Irish Stout, Irish Coffee cocktails, leprechauns, Irish food specials and more.
** SCHEDULE **
All ages and free
12 noon: Bend Fire Dept. · Roving
1 p.m.: Five Pint Mary · O'Kanes Courtyard
4 p.m.: Tune Dawgs · Roving
5 p.m.: Sweatband · O'Kanes Courtyard
8 p.m.: Moon Mountain Ramblers · Father Luke's Room
8 p.m. Jerry Joseph · Old St. Francis Theater
See what's happening around our other locations...
About Jerry Joseph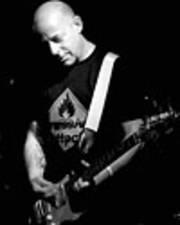 Jerry Joseph's legacy as a gritty guitarist, masterful songwriter and gutsy performer goes back to the 1980s with Little Women, whose reggae-inflected rock was driven to new levels by Joseph's stagemanship. His decades of hard touring and musical adventurism reaped him many proteges who went on to their own successes, including Widespread Panic and Big Head Todd & the Monsters. Witness Widespread's version of Joseph's "Climb to Safety," and you'll get a sense of how Joseph's songwriting style fits the mold of bands who play with the cool passion of Widespread Panic.
Joseph's intelligent lyrics and unique style unite into an intense, guitar-driven, earthy groove. His influences range from rock and alternative-pop to country, folk, and reggae. As a performer, he never fails to deliver. Radiating energy and full of stories to tell, his performances range from a blaring, dynamic, almost crazed passion to quiet trances and intimate moments with his audience.
When not performing solo, Jerry Joseph tours throughout the United States and beyond with his three-piece Jackmormons crew.
About Moon Mountain Ramblers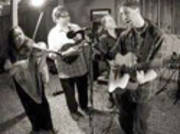 Ramblin' in from all parts of the territory, Moon Mountain has drawn five musicians together to create an original high desert sound and a soulful interpretation of traditional bluegrass, jazz/swing, country and classic rock tunes.
One of Central Oregon's most innovative and entertaining acts, this group has played some of the biggest parties in and around its hometown of Bend and shared the stage with the David Grisman Quintet, Jay Reishman and the Jaybirds, Hot Buttered Rum, Sneakin' Out, Taarka, Jackstraw, New Monsoon, and The Gourds. The band started with a traditional bluegrass sound but has expanded into rock, jazz, funk, irie, hip hop (not a whole lot of that yet though). With the recent addition of Taarka's percussionist Dale Largent, Moon Mountain has taken a huge leap into the wide open world of experimental.
About Sweatband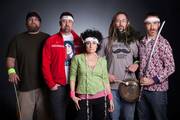 The Sweatband was formed last year to meet the need for Funk and Groove in Central Oregon. Compiled from a brew pot of talented musicians, The Sweatband contains musical minds from such bands as Strive Roots, El Dante, and Unruly Helga. Members include: Deena Kamm on vocals, Mark Burockman on guitar & bass, Erik Murdock on keys, Derrick Strang on drums, and Nathan Wegner on bass & sax.
About Five Pint Mary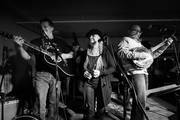 Five Pint Mary is an eight-piece Celtic rock band located in Bend, OR. Upbeat, loud, spirited, and rollicking, they play a unique blend of Celtic rock with an edge of punk. Influenced by traditional and original music played in Ireland, Scotland, Newfoundland, & America, as well as bluegrass and Americana genres. Their music appeals to a wide audience and is just as fun for the listeners as well as the players.
Map & Directions
Tags for this Event:
Events:
McMenamins Celebrations
Holidays
Music:
Dance Party
Rock
Groove/Jam
Alternative/Indie
Property > Old St. Francis School
Related content (tags):