at Crystal Hotel
303 S.W. 12th Ave.
Portland, OR 97205
Local: (503) 972-2670
Elsewhere: (855) 205-3930
Contact Us
Chance Hayden and
IanJames
7 p.m. |
Free |
21 and over
About Chance Hayden and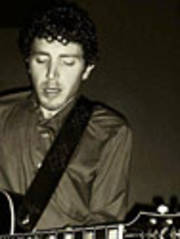 Chance Hayden is a celebrated guitarist who continues to labor tirelessly shaping and polishing his craft. Though young, he has already made a significant mark on the Portland jazz scene. Committed to developing an individual voice, he's willing to take risks to develop as a musician and act as a leader despite being younger than most of his colleagues. While leading an array of groups from small combos to a nine-piece electric salute to Miles Davis to Troubled Boots, his Vintage Americana project, Chance also performs enthusiastically as a sideman for artists such as Shelly Rudolph, Darrell Grant, Devin Phillips and the Oregon Jazz Orchestra. www.myspace.com/chancehayden
About IanJames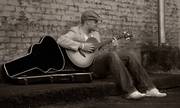 Who is IanJames? This has been the question posed by many music enthusiasts after hearing this up-and-coming young artist perform. Taking a step outside of familiar music genres, Ian has fused his acoustic sound with funk, jazz, folk, gospel and soul in order to conceive a unique hipster/urban sound. His refreshing new sound is reverberating around the Northwest, as he is quickly becoming a favorite of live music patrons.
Ian was born and raised in North Portland, and in some ways everything you need to know about the 25-year-old is in his music. Ian has tapped into his funky, rhythmic, soulful side to create tracks that carry listeners into a near state of "Zen."
He is versatile and can play uptempo music (jazz/soul/R&B) as well as slow-tempo jams. Armed with his strong vocals and trusty guitar, IanJames can play to any crowd. From an intimate solo performance, all the way to a full-on five-piece band, no matter the size of venue, Ian keeps the audience wanting more! With a number of tracks to Ian's name, he is set to release a full live acoustic album later this year.
Ian's musical diversity can be attributed to his parents. "Growing up... my house was always filled with music, my parents' music. They played a lot of the classics," says Ian. Introduced to the piano at a young age, he quickly realized that piano lessons were uninspiring. Ian skipped the lessons and began playing along with whatever was pumping through the radio. He quickly developed the ability to play music by ear. Soon after Ian picked up the guitar and never put it down. It wasn't until his mother placed him in Junior High School choir that he discovered his greatest instrument, his voice. He further honed his skills in numerous church services, band practices, and impromptu jam sessions with musicians of all genres.
Ian's first footprint on the music scene was winning Portland's "Singing In The Square" contest. Since then he has wowed crowds as the featured artist at numerous venues around Portland as he continues to perform on a weekly basis. His ability to tap into the music "pulse" of crowds has helped him create a following that is steadily growing.
Because of his commitment to hard work and dedication to creating great music, Ian is moving forward in the music industry. Ian teamed up with his manager Eric Trice to create a new music venture, Virtuoso Music Group. The venture was established to develop and promote talented Northwest musicians, such as Ian.
Map & Directions
Tags for this Event:
Music > Jazz
Property > Crystal Hotel
Related content (tags):