3702 S.E. Hawthorne Blvd.
Portland, OR 97214
Pub: (503) 467-7521
Movie Line: (503) 249-7474 x1
bagdad@mcmenamins.com
OMSI Science Pub: High Fructose Corn Syrup: Myths and Realities
with Dr. Daniel L. Marks M.D., Ph.D.
5 p.m. doors; 7 p.m. event |
$5 suggested cover charge |
Minor with parent or guardian
About OMSI Science Pub: High Fructose Corn Syrup: Myths and Realities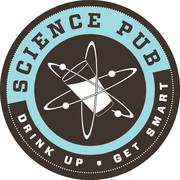 High fructose corn syrup consumption in the United States has increased by over 100-fold in the last several decades yet most consumers do not know what this ingredient is, what it really does to the body, or why so much of it is being made and consumed. This talk will focus on the basic biology of sugar consumption, with special emphasis on the impact of fructose on the development of human diseases. We will look at historical context as we work to understand what kinds of food our bodies are designed to metabolize and why we crave certain things. We will also cover some of the interesting history and politics behind corn and corn processing to better understand why this ingredient is so prevalent in our food supply. Lastly, we will discuss some simple actions - both nutritional and political - that that can help ease the burden of disease caused by excessive consumption of sugar in the modern diet.
Daniel L. Marks M.D., Ph.D. graduated magna cum laude from the University of Oregon in 1988 with a degree in biology and chemistry. He then entered the University of Washington where he received a Ph.D. in 1993 and an M.D. in 1995. He completed his residency in pediatrics at the University of Utah, then moved on to a fellowship in pediatric endocrinology at Oregon Health & Science University which he completed in 2001. He is currently Professor in Pediatric Endocrinology and Director of the Oregon Child Health Research Center at OHSU. Dr. Marks has an extensive research background and has published numerous original research manuscripts. Recently, his work has focused on the neuroendocrine control of body weight. He has a particular interest in pediatric weight regulation, including obesity, failure to thrive, and disease-associated cachexia. He currently has NIH funding for studies related to body weight regulation, growth, obesity, and diabetes in children. He was also awarded the Burroughs Wellcome Fund Translational Scientist Award for his studies on the impact of inflammation on fetal metabolic programming.
Come out for beer, pizza, popcorn and a healthy dose of scientific knowledge! Come early to secure your seats and order up your food and drinks before the presentation begins.
Map & Directions
Tags for this Event:
Events > Family
Movie Types > All Ages
Property > Bagdad
Related content (tags):