Come have fun in school... for once...
5736 N.E. 33rd Ave.
Portland, OR 97211
Local: (503) 249-3983
Elsewhere: (888) 249-3983
Contact Us
Day one of...
St. Patrick's Day Celebration at Kennedy School
MOsley WOtta
River City Pipe Band
Worth
Irish Family Hooley w/Murray Irish Dancers
The Merry Hob
D.J. Danny Greene
All day; music begins at 12 noon |
Free |
All ages welcome
About St. Patrick's Day Celebration at Kennedy School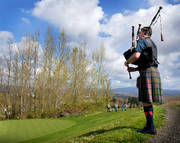 ** Schedule **
All ages and free!
12 noon: D.J. Danny Greene · Gymnasium
12 noon: The Merry Hob · Roving
2 p.m.: Irish Family Hooley w/Murray Irish Dancers · Gymnasium
4:30 p.m.: Worth · Gymnasium
5 p.m.: River City Pipe Band · Roving
7 p.m.: MOsley WOtta · Gymnasium
We do so love this particular holiday! At spots across the Pacific Northwest, we'll offer live music, bagpipers, McMenamins Irish Stout, Irish Coffee cocktails, leprechauns, Irish food specials and more.
About MOsley WOtta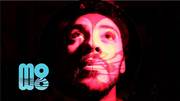 MOsley WOtta is not your typical rap act. With a driving message of unity, humor and acceptance, Mosley WOtta aka MOWO aka Jason Graham is well worth the trip, cost of admission or attempts to sneak in for free. Since his Bands official launch some 2 years months ago MOWO has opened for such influential Hiphop acts as Gift of Gab, Tricky, Ice Cube, Shabazz Palace, Talib Kweli, and The COUP As well as Pat Travers, Toots and the Maytals and Los Lonely Boys . His Band was voted best local music act in his home town of Bend Oregon. Graham is a receiver of the Arts Beautification and Culture award. As a poet Graham was an invited speaker on the "Mixed experience Panel" with New York Times bestselling author Heidi Durrow. MOsley WOtta was also a recently featured artist on Oregon Art Beat for his Writing Painting and Music. MOsley WOtta will be participating in the McMenamins Great Northwest Music tour in October 2012. His two front teeth are chipped from chewing on pens. His vision is perfect when he wears glasses and he almost always puts the lid down. MOsley WOtta is an honest performer, a captivating artist and dedicated father. If Top Forty music was based on exploring our commonalties and celebrating our differences MOsley WOtta would be a chart topper.
For other self aggrandizing remarks check MOWO out on facebook , or mosleywotta.com (links below).
Or
You can contact his grandmother who brags about him to anyone she meets. You will find her at the library gift shop where she volunteers weekdays.
*all grammatical punctuation spelling, formatting ; errors excetra are done intentionally in hopes that it might lead to a greater understanding of your Self :) Peace MOWO lol
About River City Pipe Band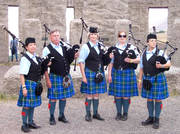 River City Pipe Band is a performance pipe and drum band. They exists to provide a supportive and constructive learning environment for its members to improve their craft through practice, performance, and individual and group competition.
About Worth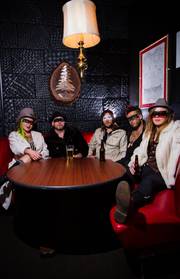 Christopher Worth didn't start singing until he was 20 years old. "It was almost like it came overnight," Worth says. Auditioning for a college rendition of West Side Story on a whim, he was accepted in an ensemble part that required singing and dancing. "Since I was young I'd always been fascinated by the stage and performance…it wasn't until college that I got to really explore this, and that's when my voice came. I wanted to be an actor before I was a singer." Within several months of rehearsals and a couple sessions with the vocal coach, Worth's abilities as a vocalist and performer expanded into something he hadn't expected. "It was as if I'd found my purpose on stage." By his senior year he'd joined an a cappella group, played the male lead in several other musicals, and begun writing songs.
In the years after college Worth bounced from the bay area back to his hometown of Portland, OR to pursue opportunities as a singer/songwriter there. He didn't truly find his home musically, however, until he met the future members of the band NIAYH (Now Is All You Have). "I love playing alone, but I always knew my focus would be in some sort of group," Worth says. Since the bands formation in 2007, NIAYH has released one full length record and toured extensively through the entire US at venues such as the Crystal Ballroom (Portland), Moe's Alley (Santa Cruz), and The Gothic Theater (Denver). The band often draws comparisons to Pink Floyd, although this comparison is more indicative of their ethos than their musical style. "We are a rock band at heart, but there are deep r&b, funk, psychedelic and latin influences there that are equally important." Worth plays keys and sings in the band as well as collaborating on songwriting and composition.
Worth describes his solo music as "bohemian blues hop." Often resorting to busking for artistic grounding, he claims to have developed most of his vocal style and performance ability on the street. "There's nothing like playing on a street corner day in and day out to get you into shape and ground you as an artist." To the listener his voice evokes an intense emotional response, even a full body experience. It is simultaneously timeless and new, recalling contemporary influences like Jeff Buckley, Martin Sexton, and Amos Lee and classics such as Paul McCartney and Stevie Wonder. The songwriting is eclectic and infuses lyrical depth with memorable melodies. "I like to think of myself as equally a singer, instrumentalist, songwriter, and performer and I try not to be limited by any definition of genre. It's all music."
In the past year, Worth has collaborated with the likes of Russ Liquid, Saqi, Unkle Nancy, and Marv Ellis on a variety of recordings and live performances. He is currently based in Portland and splitting his time between solo music, NIAYH, and a variety of other collaborations. His debut release, "Six Foot Soul," is currently being recorded for release in early 2012.
About The Merry Hob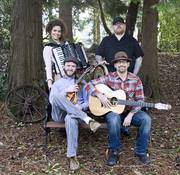 Fusing Celtic, American, and World music traditions Merry Hob brings a new and dynamic sound to the acoustic music scene. Vash, Anton, Justin, and Lisa draw upon their individual musical experiences exploring irish fiddle tunes, foot stomping american bluegrass, and centuries old harp music. Expect to hear accordion, mandolin, bouzouki, guitar, flute, banjo, and percussion, making for a varied and dynamic musical evening.
About D.J. Danny Greene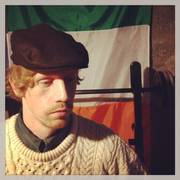 M.D. Sharbatz, lead singer of Portland soul group Brownish Black, is DJ Danny Greene, Portland's only all vinyl Irish DJ. With a name taken from Cleveland's infamous Irish American mobster, and drawing inspiration from his two Irish Grandmothers, DJ Danny Greene provides a variety of Irish folk music, primarily from Ireland's 60's folk revival period and before. The Irish have a long history of creating songs and music as historical record as well as for celebration. What the listener will hear are songs of Irish pride, remembrance songs, pub songs, love songs, and humorous songs, amongst others from groups as quintessential to the form as The Clancy Brothers & Tommy Makem to more obscure artist such as Ann Byrne and Harry Hibbs. When DJ Danny Greene spins his vinyl, Irish eyes will be smiling.
Map & Directions
Tags for this Event:
Events:
Holidays
McMenamins Celebrations
Music:
World Music
Blues
Groove/Jam
Americana
Property > Kennedy School
Related content (tags):