Youth Film Festival
4th Annual PDX African American Film Festival
Carbon For Water [2011]
Julian Bond: Reflections from the Frontlines of the Civil Rights Movement [2012]
Wolf Call [2010]
Saturday, February 2, 2013
11 a.m. 'til 3 p.m. |
Free |
Minor with parent or guardian
About Youth Film Festival
Encouraging kids to pursue film as a tool and an art form. Screenings and discussions of three short films, plus, screenings of films submitted by local young filmmakers. Hosted by Michael "Chappie" Grice.
"Chappie" Grice is a teacher, administrator, coach, mentor, researcher, college instructor, entrepreneur, arts advocate, raconteur, grandfather, and documentary filmmaker. He has worked more than 40 years in public education. He holds a B.A. from Cornell College (Iowa), and M.A.T. from Reed College (Oregon).
As a documentary filmmaker, his work, Black Families and the Railroad... was selected for the 2005 San Francisco Black Film Festival and the 2006 SF Noir Black History Month Celebration at the Sony Metreon. In 2007, his second documentary film Mr. Title I: The amazing Gus Hawkins was also selected by the SFBFF.
About 4th Annual PDX African American Film Festival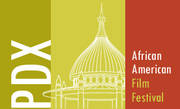 The non-profit PDX African American Film Festival provides a forum for African American film and filmmakers and celebrates their depth, contributions and history.
The PDX African American Film Festival was created by filmmaker Ron Craig, a lifetime Oregonian and the Executive Director and Founder of both Astoria Productions and the PDX African American Film Festival, has had a long love affair with independent films. It started with a visit to Paris as a young man of 21 in the spring of 1968. As he recalls, the students were after De Gaulle's head and they got it! Amongst all this chaos, Ron found his way to a number of independent film houses. These encounters changed his understanding of film as an art form, and inspired him to create his own film festivals. Ron's inspiration has taken him to produce three films to date, including, Searching for York, for which he received a 2008 Emmy nomination.
Astoria Productions realized a dream in 2007 of staging a world-class film festival on the northern Oregon coast: the Astoria International Film Festival. We now have the opportunity to share a new dream with the Portland community and beyond, with the annual PDX African American Film Festival.
website:
About Carbon For Water [2011]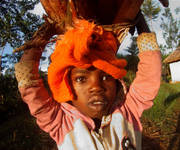 In Kenya's Western Province, most drinking water is contaminated. The wood many Kenyans use to boil this water to make it safe is increasingly valuable. Women and girls, who bear the responsibility for finding water and fuel, often miss school or work while seeking both fuel and water. Some even encounter sexual violence. Yet waterborne illness remains a daily – and life-threatening – reality for them and their families. Carbon For Water introduces audiences to the inspiring people who face these hardships, and explores one company's innovative solution for improving the health of millions of Kenyans and the environment in which they live.
video:




imdb:




film website:
About Julian Bond: Reflections from the Frontlines of the Civil Rights Movement [2012]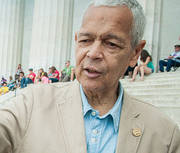 A Film by Eduardo Montes-Bradley, this enlightening portrait joins African American social activist Julian Bond as he traces his roots back to slavery. A leader in the Civil Rights Movement, Julian Bond was among the founders of the Student Nonviolent Coordinating Committee, a leader of the 1963 March on Washington, and a Georgia legislator for twenty years. Now in his seventies, Bond recalls the experience of growing up in the segregated south, where his parents' belief in hard work and education lifted the family out of what he describes as an apartheid system. An erudite, well-spoken man, audiences visit his classroom at the University of Virginia where he shares with a new generation the turbulent years of the Civil Rights Movement. Julian Bond's recollections chronicle several turbulent decades of American history, as society was evolving to allow more opportunity to African Americans. An essential documentary for African American Studies, American History, and Sociology courses.
About Wolf Call [2010]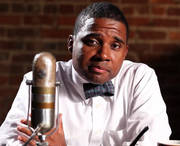 It is 1956. The previous year, 14-year old Emmett Till from Chicago had gone missing in Money, Mississippi. Later, the boy's mutilated body was found in a river. William Bradford Huie of Look magazine sits down with the two men acquitted for the boy's murder, Roy Bryant Jr. and J.W. Milam, to discuss the trial. Not a word had been uttered outside a courtroom by them or their kin, until now... Wolf Call, the true-story crafted from public record, transports us back to this historic drama that became a lightning rod for moral outrage and pivotal in inspiring a whole generation of young people to commit to social change in the 1950s.
Map & Directions
Tags for this Event:
Events > History
Property > Mission Theater
Related content (tags):