Saloon & Hotel
836 N. Russell St.
Portland, OR 97227
Saloon: (503) 282-6810
Hotel: (503) 335-8900
Contact Us
The Moody Dudes
Pat Kearns (of Blue Skies for Black Hearts)
Thursday, February 14, 2013
8:30 p.m. |
Free |
21 and over
About The Moody Dudes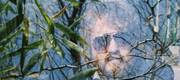 The Moody Dudes are Josh White (ex-Telecast), Eric Earley (Blitzen Trapper), and Evan Way (Parson Red Heads, Ozarks), backed by Brady Swan (Greylag), and Josiah Sherman (Frank Ocean). Formed for the sole purpose of playing heartbreakingly romantic Valentines Day concerts, they draw their material mainly from 70's and 80's popular ballads. If you want a truly unforgettable Valentines evening with your special someone, going to see a Moody Dudes show will fit the bill perfectly.
About Pat Kearns (of Blue Skies for Black Hearts)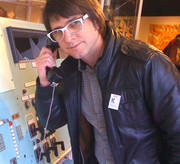 As lead singer and songwriter of Blue Skies For Black Hearts, Pat Kearns has become known for producing exquisite pop gems that are surely smash hits in an alternate universe. The Portland Mercury described 2011's Embracing the Modern Age as "one of the most significant contributions to the (power pop) genre in recent memory..." But don't be mistaken; the songs fall far closer to Big Star's version of power pop than Green Day's. Kearns delivers most of his impact via clever turns of phrase paired with long, but instantly memorable, melodies.
Over the past year, Kearns has been occasionally shedding his band in order to play solo, often playing unreleased material that may or may not be on future Blue Skies' records. Some of these songs were recently "leaked" through an EP called Great White Hope, which has been spreading through the PDX pop underground. He'll be digging songs out of this basket as well as pulling from Blue Skies six album catalog.
Website:




Soundcloud:
Map & Directions
Tags for this Event:
Property > White Eagle
Related content (tags):