Back to school in Bend!
700 N.W. Bond Street
Bend, OR 97703
Local: (541) 382-5174
Elsewhere: (877) 661-4228
Contact Us
OSU Cascades Science Pub
"Flat Screens for a Green World"
Tuesday, January 15, 2013
5:30 p.m. |
Free (reservations are required) |
Minor with parent or guardian
About OSU Cascades Science Pub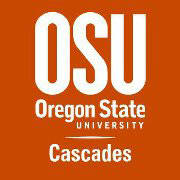 A collaboration between OSU-Cascades and OSU's main campus in Corvallis brings you some of OSU's leading researchers. Delve into their fascinating worlds in casual Science Pubs held monthly at McMenamins in Bend, and in Sisters and Sunriver. No scientific background required-just bring your curiosity, sense of humor and appetite for food, drinks and knowledge!
Science Pubs offer a full menu and no-host bar. Networking begins at 5:30 p.m.
Reservations Required and Limited to 100
Science Pubs are free, but their popularity demands that we require reservations no later than 5 p.m. the day prior to each lecture. To make a reservation, visit our website and use the RSVP online form listed below the Science Pub lecture you wish to attend. Online reservations will be available starting six weeks prior to each Science Pub until 5 p.m. the day prior to each lecture. If you need to cancel your reservation, please email us so that we can accommodate others. Accommodations for disabilities may be made by calling 541-322-3100.
About "Flat Screens for a Green World"
Presented by Doug Keszler, Distinguished Professor, Department of Chemistry, College of Science; Director, Center for Green Materials Chemistry
The Pacific Northwest is known for its water; rivers, ocean, and rain. We all know that water is essential to life. With energy from the sun, water is converted into the food we eat and the oxygen we breathe by the chemical factories that we call plants. But, did you know that water chemistries are being developed to provide industrial factories with new ways to make electronic gadgets like smartphones, TVs and solar cells? These developments are enabling a transformational approach to environmentally responsible manufacturing. Come explore how we turn rocks into computers and how the Center for Sustainable Materials Chemistry is contributing to a clean and sustainable future through chemistry.
Map & Directions
Tags for this Event:
Property > Old St. Francis School
Related content (tags):