Sponsored by Oregon Historical Society and Oregon Humanities
"Teamster Boss: Dave Beck and Labor Racketeering in Oregon"
A Century of Oregon History
at the Mission Theater
Oregon Encyclopedia History Night
presented by
Robert Donnelly, Ph.D.
--
6 p.m. doors; 7 p.m. presentation |
Free |
Minor with parent or guardian
About "Teamster Boss: Dave Beck and Labor Racketeering in Oregon"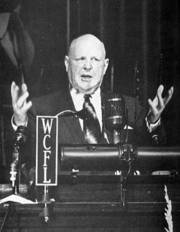 Presented by Robert Donnelly, Associate Professor of History at Gonzaga University. Panelists Carl Abbott, Professor of Urban Studies, Portland State University; and Jim Moore, Professor of Political Science, Pacific University, and Director of the Tom McCall Center for Political Innovation.
In the 1950s, organized crime and corruption brought a national spotlight to the City of Roses when the U.S. Senate McClellan Committee launched an investigation into Portland's Teamsters Union. The investigation focused on Dave Beck, who had risen through the ranks of Seattle labor to become a Teamsters Union organizer for the Pacific Northwest in the 1930s. He was the driving force behind the formation of the Western Conference of Teamsters in 1937. Beck saw the potential for growth and power in organizing labor in Oregon, especially in Portland, but he knew it would not be easy. Relying on money and men-the so-called "beef squads"-from Seattle's powerful Teamster locals, Beck organized Oregon and the West, often using illegal embargoes and boycotts, smashing property, and cracking skulls. In the 1950s, his success landed him into what many considered the most powerful seat in America: president of the International Brotherhood of Teamsters.
A panel of experts at this "Century of Oregon History" event will describe Portland's political climate during the 1950s, including the illegal activities of labor unions and local political officials and the city's reaction to the accusations and revelations brought to light by the federal investigation. They will provide a historical context for current political scandals and examine how corruption by city officials affects citizens' trust and understanding of local government. Robert Donnelly is an Associate Professor of History at Gonzaga University. He is the author of Dark Rose: Organized Crime and Corruption in Portland. Carl Abbott is Professor Emeritus of Urban Studies at Portland State University. Jim Moore is a Professor of Political Science at Pacific University and the Director of the Tom McCall Center for Political Innovation.
About A Century of Oregon History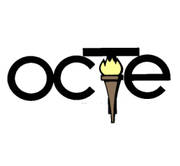 A Century of Oregon History:
Exploring the Untold History of Portland from One Hundred, Fifty, and Twenty-Five Years Ago
Oregon Council of Teachers of English will explore historical events and issues that Oregonians struggle with today, including racial discrimination, political corruption, and gay rights, through programs presented by humanities experts. A panel of community experts will help guide discussions with audience members and provide feedback on the issues examined in the programs. The programs help audience members understand past events and how we might approach these issues in the future.
Oregon Council of Teachers:




Oregon Humanities:
About Oregon Encyclopedia History Night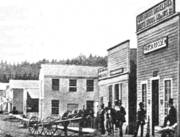 The Oregon Encyclopedia hosts a series of History Nights in collaboration with McMenamins pubs. Come join us for an enlightening evening of history, served up with food and a pint or two of good beer, and find out more about the history and culture of our state from OE authors. Bring your encyclopedia-worthy Oregon stories to share with the OE Editors-in-Chief.
Oregon Encyclopedia website:
About --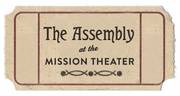 ... The Assembly
The Mission Theater – the place that first put beers into the hands of Portland theater-goers so many years ago – has proudly introduced a new line of programming, dubbed "The Assembly."
While retaining its relaxed environment, comfortable seating and matchless sightlines, the Mission is dropping its second-run movies, stepping up its food and beverage offerings, and – best of all – evolving the theater's programming dramatically. The core of The Assembly features film screenings with related lectures, interviews, and performances that bring cinema to life. And fans of Mortified, Miz Kitty and live music will be happy to learn that many of the live performances that we've all loved over the years will continue. After all, The Assembly's primary mission – engaging audiences with events that are both enriching and entertaining – has few boundaries!
So get your curiosity on and gather with us at The Assembly. There's a lot of world out there.
Map & Directions
Tags for this Event:
Events > History
Movie Types > All Ages
Property > Mission Theater
Related content (tags):