The Life of Vesper Geer
A Biographic Documentary by filmmaker Michael Turner
History Talk
with live music by
Renegade Minstrels
5:30 p.m. doors; 7 p.m. event |
Free |
Minor with parent or guardian
The Renegade Minstrels will be doing a pre-program performance to welcome and entertain the audience prior to the 7 p.m. start of the film presentation. So, come early, enjoy the band while you have dinner and a beer.
A love story between a woman and her family farm. A presentation by GeerCrest Farm & Historical Society and its artist-in-residence, Michael Turner.
About The Life of Vesper Geer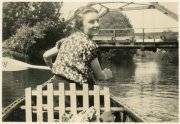 Vesper Geer was the 4th-generation owner of the Geer homestead in Salem, the oldest frame-built house in Oregon to remain in the same family. Vesper was born in the kitchen of that old house in 1917, and passed away there on New Year's Eve, 2010. And in those 93 years, we can see the 20th century pass through the photographs, letters, and journals of an ordinary woman who always knew where home was.
Though war and marriage took her far from her childhood home, she returned in 1971 to take over the "old Geer place." Surrounded by history, though with no children of her own, she came to believe that passing on one's life story is an "obligation - written, narrated around a cozy fireplace on a winter evening, recorded or pictured with subtitles - just don't take it all to your grave with you. What good is done by taking it with you?" She felt compelled to give roots to those who would come to GeerCrest after her.
imdb:




Website:




Facebook:
About History Talk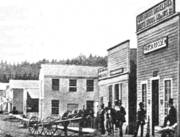 Come out for an enlightening evening of history, served up with a pint or two.
About Renegade Minstrels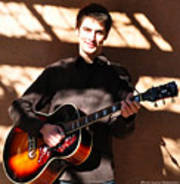 The Oregonian has called Renegade Minstrels' music "artful blues for the soul." Performing in their acoustic setup, the group features Joe Seamons playing guitar, harmonica, and singing harmonies with bassist Luke Dennis and sometimes other members of the larger, electric ensemble. Seamons creates the group's original songs, fusing traditional jazz and early blues music with lyrics that draw on the lyrics of Woody Guthrie and English poetry.
A lifelong Oregonian, Seamons was imbued with local folk and blues music from his beginning. On Astorian Hobe Kytr's 1986 album, "Dog Salmon and Rutabegas" you can hear Joe as a baby, wailing along with amid the chorus on the title track. Now, Kytr is just one of the Northwestern musicians whose songs are heard in Renegade Minstrels' sets. This acoustic duo plays with a wry and jovial spirit throughout swing tunes, blues grooves, and folksy crooners."
website:
Map & Directions
Tags for this Event:
Events > History
Music:
Jazz
Blues
Property > Mission Theater
Related content (tags):