Saloon & Hotel
836 N. Russell St.
Portland, OR 97227
Saloon: (503) 282-6810
Hotel: (503) 335-8900
Contact Us
Waking Voices
Justin Jude
Amaya Villazan
Brad Creel & the Reel Deal
Vanport Spotlight: Deirdre Atkinson
Tuesday, December 18, 2012
8:30 p.m. |
Free |
21 and over
Waking Voices is an evening of music held every third Tuesday. This night features some of Portland's finest emerging artists as they share their music as well as seasoned musicians experimenting with new sounds. As music can be such a powerful tool for transcendence, this evening also explores the idea of waking up to your authentic self amidst this beautifully chaotic world.
Each month features an early opener in the "Vanport Spotlight". Vanport is a singing studio whose mission is to empower authentic self-expression; to create and sustain an environment that supports risk-taking, artistic growth & vulnerable exploration. Each month, a current or past student will take the stage to bravely share their voice in a professional setting.
About Justin Jude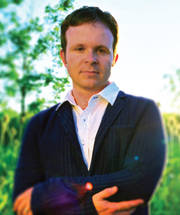 In the crowded field of singer-songwriters, Justin Jude sets himself apart with poetic lyrics, elegant arrangements and a voice that goes straight to the heart. Jude has won multiple songwriting and performance awards, including "Oregon's Best Singer-Songwriter 2007" (Bite of Oregon ) and "Finalist, Portland Songwriter of the Year." Portland Monthly writes: "Jude distinguishes himself with earnest prose, elegantly simple arrangements, and a sentimental voice that transcends."
His new album 5 Kinds of Rain features five songs stripped to their basic elements: voice, guitar and story. The new record has earned comparisons to Paul Simon and Rufus Wainwright. Jude has shared the stage with acts including Lisa Loeb, Lucy Kaplansky, Erin McKeown and Portland's own Quarterflash.
Website:




Facebook:
About Amaya Villazan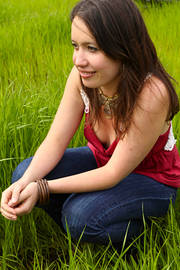 Amaya Villazan is a singer-songwriter based in Portland, OR. Raised in Montreal, Canada to European parents, she was surrounded by the pulse of Spanish guitar music and the lament of Irish ballads. Her sound is at once soulful and raw yet delicate. Her hopeful songs are about wholeness within loss, re-connection to self, and a constant knowing that we are all coming "home" in our own way. Her poetic folk sound embodies a minimalist approach, a curiosity for the space between notes, and places a strong emphasis on rhythm and soul. Backed by incredibly talented and good-looking musicians, guitarists Hal Gerard & Dan Miller, bassist Rob Schrecongost and percussionist Beth Rhodes, Amaya's performing style embraces her unique ability to laugh and cry at the same time.
Amaya is well-known to Portlanders for her time spent as a member of Artists Repertory Theatre's acting ensemble. With over a decade spent acting in the theatre, Amaya's music performances are immersed in a natural story-telling and innate ability to connect truthfully to the meaning of a song. Some great inspirations to her, in music and beyond, have been and still are Leonard Cohen, Nina Simone, Sarah Siskind, Holcombe Waller, Otis Redding, Gillian Welch, Ani DiFranco, Jeannie Zandi, Adyashanti, Pema Mags Deane and the greatest of all teachers, silence.
Website:
About Brad Creel & the Reel Deal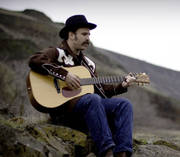 Before Brad Creel began creating smart and funny folk music, he was churning out smart and funny cartoons. Like the music he would later write, Brad's comics have a friendly immediacy, a punch-in-the shoulder freshness and a big dose of self-deprecation. Brad's songs will make you laugh, shed a tear, and be glad to be where you are.Heartbreak drove Brad to turn to the uncharted waters of songwriting in 2000. Coping with a tough divorce, he found new meaning in the work of classic tears-in-your-beer country singers like Tom T. Hall, Merle Haggard, and Conway Twitty.
He was moved by the way classic country songwriters tempered their sorrows with upbeat melodies, creating what he calls "dark music with a happy sound".
Inspired, Brad began hosting acoustic jam sessions and devouring the Portland Public Library's collection of Americana music. He developed a body of narrative-based country, bluegrass and folk songs, balancing tongue-in-cheek lyrical fun with an undertone of complexity and raw emotion. As his listening expanded beyond his honky-tonk heroes, Brad's music took on an additional, whimsical flavor reminiscent of cosmic jokers like John Prine, Loudon Wainwright III, and Todd Snider.
Through his bustling musical social life, Creel found friends in the worlds of sound engineering and music production, and a team was born. Work began in 2004 on his debut record. Creel's music attracted some of the best musicians in Portland to contribute, including session maven Tim Ellis on guitar, Three Leg Torso's Béla Balogh on fiddle, local legend Peter Schwimmer on banjo, Eric West on pedal steel and Higher Ground leader Alan Glickenhaus on mandolin. Producer Vicki Ambinder also enlisted fiddle legend Darol Anger (Yonder Mountain, Tony Rice, Bela Fleck).
Creel released his follow-up CD in 2008 and currently performs as a solo act, a duo, and with "The Reel Deel" a band whose members include Lincoln Crockett, Chris Kokesh, and Andy Lohr. Brad and his band will be performing in venues throughout the Northwest.
website:




MySpace:
Map & Directions
Tags for this Event:
Music:
Americana
Singer/Songwriter
Property > White Eagle
Related content (tags):