10000 N.W. Old Cornelius Pass Rd.
Hillsboro, OR 97124
(503) 645-3822
Fax: (503) 439-1059
Contact Us
Irish Sundays
Hanz Araki w/
Johnny B. Connolly
Sunday, December 23, 2012
6 p.m. |
Free |
All ages until 10 p.m.
About Hanz Araki w/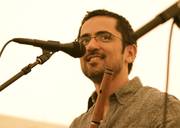 Irish flute player Hanz Araki is the quintessential world musician. He has performed around the world with Irish music groups such as the Juno Award-winning Paperboys and the "sexed up" fiddle duo The Bridies, and is featured on more than a dozen recordings and soundtracks
While his first love is Irish music, his deep roots lie in the shakuhachi, the traditional bamboo "Zen flute" of Japan. Hanz (short for Hanzaburo) is the world's only sixth generation shakuhachi player. With no prior musical training, Hanz took up the shakuhachi at age 17. Under his father's tutelage, he went on to teach shakuhachi at Keio University for two years before moving back to his hometown of Seattle in 1991.
There his American mother's Gaelic roots came into play, and he began teaching himself simple Irish and Scottish tunes on the flute and whistle.
Hanz has since toured extensively on the international scene and is a favorite at festivals across the United States, from the Northwest Folklife Festival in Seattle to the Milwaukee Irish Festival.
About Johnny B. Connolly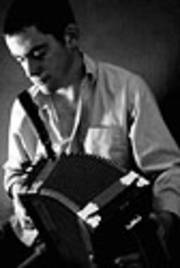 Portland is truly fortunate to have a musician of this caliber. World-renowned Connolly brings the true music of Ireland to our little corner of the world. His "hell-for-leather speed and exacting accuracy" (Willamette Week) on the button accordion has paved the way for Connolly to travel across continents, providing him opportunities to perform and record with many internationally-renowned artists including Kevin Burke, the Chieftains, Anam, Patrick Ourceau and Aidan Brennan.
(Johnny Connolly, button accordion; Cary Novotny, guitar & vocals; Joe Trump, percussion)
website:




MySpace:
Map & Directions
Tags for this Event:
Music > World Music
Property > Rock Creek Tavern
Related content (tags):