at Crystal Hotel
303 S.W. 12th Ave.
Portland, OR 97205
Local: (503) 972-2670
Elsewhere: (855) 205-3930
Contact Us
Redwood Son
Tim Snider
The Sale
Thursday, December 27, 2012
7 p.m. |
Free |
21 and over
About Redwood Son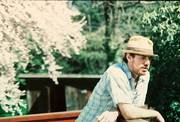 Whether or not the name and music of Redwood Son has yet hit the big radar, this year's "Best New Artist" of the Portland Music Awards is on the rise. Their 20 Song double-disc debut, The Lion's Inside, boasts a dynamic versatility that crosses the borders of their West Coast Americana with hook-laden roots-rock and alt.country, while maintaining an authentic Universal "Pop" vibe.
Led by singer-songwriter Josh Malm, Redwood Son's long anticipated release of The Lion's Inside signifies a culmination of Malm's tireless persistence as a performer and live music presenter throughout the Pacific Northwest since 2005. Though making an initial mark under his previous moniker J*Malem, he birthed the concept of Redwood Son in 2009 searching for an honest sound representative of his childhood in the California Redwoods. The first incarnation of the band was making way towards this very album while establishing a local presence when an unexpected catastrophe struck. On November 4th, 2009 Redwood Son's original drummer and Malm's long-time friend Kipp Crawford was killed in a tragic event that remains partly unsolved. Though Redwood Son experienced a state of dismantle with uncertain destiny, Malm did not lose sight of their shared vision alongside the standing support of the group's original guitarist Chance Hayden. The project was resurrected in the spring of 2010 to nobly move forward, recording The Lion's Inside in Crawford's honor along with an unreleased dedication track titled "Because of You".
The rawness of Redwood Son's beginning is nostalgically captured on Disc One: Summer of '77, focused on the band's sound as a unit along with guest instrumentalists who compliment Malm's friendly lead vocals. Known for bringing the right guys together, trusty engineer Rob Stroup fostered Malm's connection to the authentic sounds of roots-rock and alt. country. The disc was then mixed with a warm analog approach by Rian Lewis, bringing the presence of a laid-back summer day to the ears. Less than a mile away, Disc Two: New Beautiful Day was recorded and produced simultaneously by Dean Kattari to beckon the band's mainstream viability. Here the band's core shows an even greater expansiveness shouldering a more lyrically focused sound, with guest vocals on nine of the ten tracks from singers including Gretchen Mitchell and Ray Frazier. Though the two discs stand tall individually, together they represent a full circle of Malm's musical journey thus far. His thoughfully told stories are the focal point throughout, binding his many musical influences into Redwood Son's distinctive brand of West Coast Americana.
MySpace page:




Reverb Nation page:




Redwood Son Facebook:




Josh Malm Facebook:
About Tim Snider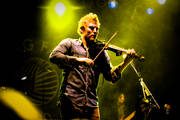 It's been said, "To really know a person, you must first understand where they come from." The story of Tim Snider begins with his great grandfather, Theodore Post, an accomplished composer and violinist from Juilliard and Harvard who made the trek from Boston to Reno to help establish the UNR music department. His daughter, Lois Osborn inherited his affinity for the violin and persistently tried to pass it on to her own children, to no avail. On her deathbed, so the story goes, she held Tim, who was only two weeks old, and proclaimed, "Finally, this will be my violinist." The family brushed the comment off, as she had tried many times to recruit a family member to carry on the tradition.

One morning three years later, Tim, mesmerized by an Itzhak Perlman performance on Sesame Street, ran up to his mother and begged her for violin lessons. Shocked by such a strange request from a three year old, she remembered her mother's words and just about passed out right there in the kitchen. Tim began studying classical violin and couldn't seem to get enough of it. By the time he was six, he was waking up at 5am in order to practice three hours a day and was often first chair in orchestras of kids twice his age. At age 11 he was concertmaster of the Reno Junior Philharmonic and spent most of his time studying up at UNR.
By the ripe old age of 12, he was burnt out from the pressures of classical competition and yearned to play football, hockey, and the other activities that he wasn't able to partake in because he couldn't risk injuring his hands. With 9 years of classical training under his belt, he decided to quit violin and just be a kid. However, it only took six months for music to catch up with him again--this time in the form of a guitar. Rebelling against his classical roots, he started playing in rock bands. He explored many styles: from classic rock, blues and folk, to funk, metal and alternative grunge. Once he had a good handle on his new instrument, he began writing songs emulating his heroes: Ben Harper, Dave Matthews, and Bill Withers. It wasn't until late high school when he met Milton Merlos, a Latin guitar player from El Salvador, that he picked up the violin again--this time to fervently study Flamenco, Cuban Salsa, and West African music. Feeling a strong attraction to these styles, Tim decided to put a hold on college and went to Spain to live and study Flamenco guitar with his friend Milton.
Together the two high school graduates showed up to Madrid with guitars, backpacks and skateboards and eventually settled in Granada, where they lived off one meal a day in a small unheated apartment. They neglected every day comforts like shower curtains and dishes so that they could afford as many music lessons as possible. Tim recalls, "It would get so cold in the apartment that we would take whatever trash we could find and light it on fire by the kitchen window in order to warm our hands enough so we could practice." After studying in Spain and traveling through Europe, the two friends, now broke, returned home to the States. Upon his return, Tim enrolled at UNR on a scholarship and became the first violinist in the jazz department. It was at that time in 2003 when he started Sol'Jibe, a group that blended American roots, world beat, and Latin rhythms into an inspired sound that was dubbed "World Rock,"
Today Tim plays a live looping show that layers his unique personal style on violin with guitar, percussion and vocals into an experience that is inspiring, exciting and always leaves the audience wanting more. In 2010 he released his first EP, "The Delmar Sessions," which Reno Tahoe Tonight describes as "an accomplished exposition of balanced multi-tracking (Snider played all the instruments and self-produced the record) and rich content--exhibiting pace, beauty, texture, dynamics and a humble virtuosity...Snider confidently combines international acoustic polyrhythms ("Earth and Sea"), Latin-infected grooves ("Breathe Deep") with a high desert sonic sensibility ("Keep On"), portraying a gypsy's passion for poetry, movement and story...Less breathy stylistically than Jack Johnson, Ray LaMontagne and Michael Franks, Snider's voice is nonetheless an exceptionally nuanced instrument, with range and color."
In addition to his solo shows, Tim also consistently performs with his band "Tim Snider and Sound Society": a line-up of extremely talented musicians including Jason Thomas on drums, Zack Teran on upright bass and vocals, and Alex Miller on guitar. Their high-energy performance as a group gets people moving and entrances them into an experience like no other. Tim's careful selection of musicians with their own strong voice leads to a completely unique sound that is constantly evolving yet somehow always gets people on their feet and having a good time. Some say all you need to know is that it's just foot-stomping, soul-stirring goodness!
Official Website:




Facebook:




Sol'Jibe Myspace:




YouTube Channel:
About The Sale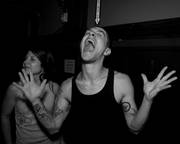 The Sale is the brainchild of Portland, OR based singer/songwriters Bre Paletta and Justin Bennett, two independent thinkers who fell in love and started making beautiful music about the human experience.
With poignant, piercing honesty and bittersweet reflection, the pair's songs speak to the joy and pains of everyday life that can't be captured in everyday expression. Abundant and pressing at the seams with vivid metaphor and insightful wisdom, they let you see who they are and give you a glimpse inside yourself.
Rounding out these two is a swoon-worthy rhythm section. Devoted friends, gifted musicians and assets to the dynamic sound, drummer Chris Lay and bassist Michael Dougherty's dual intuition and chemistry bring drive, nuance and that extra kick in the pants. Long-time cohort, multi-instrumentalist Todd Bayles also accompanies on occasion as well as a rotating cast of players on an array of different instruments.
With musical roots in the staples of the 70s, 80s and 90s, The Sale draws influence from innovative heroes like Fleetwood Mac, Michael Jackson, Sade, and Bob Marley. Their respective formative years were a flurry of melodies and old vinyl, having been blessed with musical or music-loving parents.
These passionate artists bring energy and intensity to every performance to captivate listeners and evoke powerful emotion. Quickly becoming a mainstay in Portland's diverse music scene, The Sale is on a mission to heal the soul through music and community.
Map & Directions
Tags for this Event:
Music:
Alternative/Indie
World Music
Americana
Property > Crystal Hotel
Related content (tags):