Clayton Joseph Scott
Michelle Bellamy
Saturday, November 17, 2012
9 p.m. |
Free |
21 and over
About Clayton Joseph Scott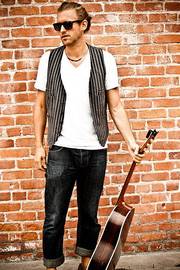 Clayton Joseph Scott was born on the Westside of Los Angeles in Venice, California. He began his music career at the age of two when his life- long musician father bought him a guitar and the "Born in the USA" vinyl. Clayton set up an American flag and turned a garbage can upside down as a drum proclaiming he wanted to be Bruce Springsteen when he grew up. Since that time Clayton's musical journey has taken him around the world playing music across Europe, Asia, and the United States.
During a trip to India in 2008 Clayton began writing and performing his own material. When he returned to the United States, indie label Sweet Mercy Records (www.sweetmercyrecords.com) based in Ashland Oregon discovered Clayton as he played a show at a wine bar. The label established a working relationship with Clayton developing five of his songs featured on his debut maxi-single "Heavy Rest" released through Sweet Mercy in early 2010. JPR 89.7fm got an early release of heavy rest and began playing "8 Long Years of War." Music from "Heavy Rest" can be heard on radio stations throughout Oregon and Northern California including San Francisco.
An opportunity to work on a motion picture soundtrack in early 2010 with Serafini Films brought Clayton to Los Angeles. The transition back to his native city proved fertile ground for the young singer/songwriter as he began to compose new material and build a fan base in Los Angeles. Clayton's most recent compositions have earned him fans up and down the west coast playing in various cities and at festivals across California and Oregon. Currently, Clayton is on the road promoting his new record MORE LOVE released June 2012.
Website:




Facebook:
About Michelle Bellamy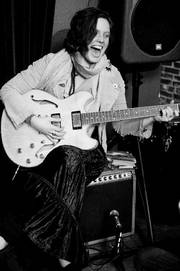 This Southern Oregon native brings a soulful flavor to the folk/americana scene in North America! With prolific lyrics and sweet melodies Michelle Bellamy is a delight to listen to. Surrounded by a large musical family in Oregon, Michelle easily gains influence from the pool of talent she's immersed in. Bellamy's voice is her strong point with a timbre similar to Norah Jones. Michelle pulls from all sorts of styles of music but her music can be likened to Bonnie Raitt, an edgier Joan Baez, Paul Simon or Ray LaMontagne.
Michelle Bellamy's main focus is creating community! Every month she hosts a benefit concert called The Rogue Fam Jam. Michelle coordinates a wide range of local musicians to come jam music and help raise fruition for a different local non-profit. Over the last 2 years Michelle has helped raise over $20,000 for different local non-profits in the Southern Oregon area. Michelle is continuing to host these jams and is anticipating taking the jam on the road to connect with other communities to help raise funds needed in those areas.
Michelle is often graced on stage with the presence of Mikey Stevens, a proficient guitarist and trumpet master. The instrumentation that Mikey adds to Michelle's stories fill out her sound and gives great breath to her songs. Michelle often plays with other musicians as well and is currently building a band.
Bellamy's newest Album Teaser "Sorrow's Delight" has been exciting fans and anticipating them about the completion of her next album. Look out for upcoming shows from Michelle Bellamy and Come Folk Out with her and her new developing band!
Reverbnation:




Facebook:
Map & Directions
Tags for this Event:
Music > World Music
Property > Boon's Treasury
Related content (tags):