Saloon & Hotel
836 N. Russell St.
Portland, OR 97227
Saloon: (503) 282-6810
Hotel: (503) 335-8900
Contact Us
Waking Voices
Joaquin Lopez
Amaya Villazan
Ben and Lexy
Vanport Spotlight: Craig Stewart
Tuesday, October 16, 2012
7:30 p.m. |
Free |
21 and over
Waking Voices is an evening of music held every third Tuesday. This night features some of Portland's finest emerging artists as they share their music as well as seasoned musicians experimenting with new sounds. As music can be such a powerful tool for transcendence, this evening also explores the idea of waking up to your authentic self amidst this beautifully chaotic world.
Each month features an early opener in the "Vanport Spotlight". Vanport is a singing studio whose mission is to empower authentic self-expression; to create and sustain an environment that supports risk-taking, artistic growth & vulnerable exploration. Each month, a current or past student will take the stage to bravely share their voice in a professional setting.
About Amaya Villazan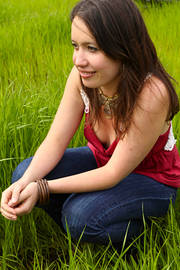 Amaya Villazan is a singer-songwriter based in Portland, OR. Raised in Montreal, Canada to European parents, she was surrounded by the pulse of Spanish guitar music and the lament of Irish ballads. Her sound is at once soulful and raw yet delicate. Her hopeful songs are about wholeness within loss, re-connection to self, and a constant knowing that we are all coming "home" in our own way. Her poetic folk sound embodies a minimalist approach, a curiosity for the space between notes, and places a strong emphasis on rhythm and soul. Backed by incredibly talented and good-looking musicians, guitarists Hal Gerard & Dan Miller, bassist Rob Schrecongost and percussionist Beth Rhodes, Amaya's performing style embraces her unique ability to laugh and cry at the same time.
Amaya is well-known to Portlanders for her time spent as a member of Artists Repertory Theatre's acting ensemble. With over a decade spent acting in the theatre, Amaya's music performances are immersed in a natural story-telling and innate ability to connect truthfully to the meaning of a song. Some great inspirations to her, in music and beyond, have been and still are Leonard Cohen, Nina Simone, Sarah Siskind, Holcombe Waller, Otis Redding, Gillian Welch, Ani DiFranco, Jeannie Zandi, Adyashanti, Pema Mags Deane and the greatest of all teachers, silence.
Website:
Map & Directions
Tags for this Event:
Property > White Eagle
Related content (tags):