OMSI Science Pub
"Penguins of Oregon"
5 p.m. doors; 7 p.m. show |
$5 suggested donation |
All ages welcome
If you are thinking, "wait a minute, there aren't any penguins in Oregon," you're right. But Oregon does have another group of seabirds that are very similar – the alcids or auks. This unrelated group of seabirds is so similar to penguins that visitors to the Oregon coast will call Audubon asking what kind of penguins they saw at Cannon Beach. Penguins and alcids are not related but they have both evolved to be the best swimming/diving birds in the world, except for one big difference. No penguins can fly but all living alcids can. Why would this be when everything else about them is so similar? Naturalist and author James Davis will present a program on the Northwest's alcids and why they can fly while their ecological equivalents the penguins cannot. James will dress in costumes to make it easy to identify our three most common alcids as we explore the world of deep diving seabirds. James's adds a touch of nostalgia by showing 35mm slides of our subjects – No PowerPoint!
James Davis is a naturalist for Metro Parks and Natural Areas (the Portland area's regional park system), a position he's held since 1998. He is the naturalist for Smith and Bybee Wetlands Natural Area and does a variety of other educational programs in Metro's natural areas. He is also the author of The Northwest Nature Guide, published by Timber Press in 2009, the Seasonal Guide to the Natural Year: Oregon, Washington, and British Columbia, published in 1996, and he was a contributing author of Wild in the City: A Guide to Portland's Natural Areas published in 2000. In the 1980s he worked for the Audubon Society as Education Director, and in the 1990s he gave educational programs and birding tours for Audubon while teaching science classes at Marylhurst University. He also produced the audio cassette Familiar Bird Songs of the Northwest for the Audubon Society of Portland. When not pursuing his natural history interests, James plays guitar in rock and roll bands, although not nearly enough these days.
About OMSI Science Pub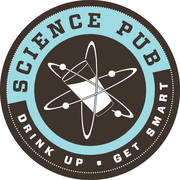 Come out for beer, pizza, popcorn and a healthy dose of scientific knowledge! Come early to secure your seats and order up your food and drinks before the presentation begins.
Map & Directions
Tags for this Event:
Events > Family
Property > Mission Theater
Related content (tags):