30340 SW Boones Ferry Rd
Wilsonville OR 97070
Phone: (503) 427-2500
Fax: (503) 427-2519
Contact Us
Sponsored by Wilsonville Library Foundation & Wilsonville-Boones Ferry Historical Society
"The Extraordinary Life of Homer Davenport, Political Cartoonist"
Wilsonville History Night
presented by
Gus Frederick
author of "Cartoons by Davenport"
5 p.m. doors; 6:30 p.m. event |
Free |
All ages welcome
About "The Extraordinary Life of Homer Davenport, Political Cartoonist"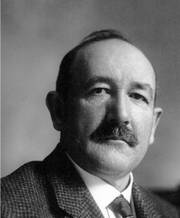 Oregon's own Homer Davenport (1867-1912) was one of the most successful artists Oregon has ever produced. Yet, few outside his hometown are even aware of the impact this self-described "country boy" had on society. In fact, he became a cultural icon of the Progressive Era. His career as a political cartoonist, and notably the work he did for the San Francisco Examiner and The New York Evening Mail, was both hugely influential and effective. One New York Senator even sponsored a bill to outlaw Davenport's cartoons. Born in Silverton, Oregon, into the pioneer Geer family, Davenport became a world traveller and developed a second career of breeding Arabian horses. His life is a story of fame, political influence, artistic creativity, and discovery.
About the speaker
Gus Frederick, a resident of Silverton, Oregon, is the author of Cartoons by Davenport; The Annotated Edition and Silverton: Images of America, and helps with Silverton's Homer Davenport Community Festival.
About Wilsonville History Night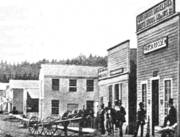 Join us for beer and history, Co-Sponsored by the Wilsonville Public Library and Wilsonville-Boones Ferry Historical Society, the Oregon Encyclopedia, and McMenamins, in which you'll hear lively local and regional history while you enjoy a frosty pint or two of handcrafted ale.
Wilsonville Public Library:




Oregon Encyclopedia Website:
Map & Directions
Tags for this Event:
Events > History
Property > Wilsonville Old Church & Pub
Related content (tags):