3702 S.E. Hawthorne Blvd.
Portland, OR 97214
Pub: (503) 467-7521
Movie Line: (503) 249-7474 x1
bagdad@mcmenamins.com
ReeltimeLIVE! ReeltimeLIVE! and Hollywood Bowl present…
"Cinco de Lebowski"
15th Anniversary 35mm Screening
The Big Lebowski (R) [1998]
Short Film "The Dude"
Raffle prizes and surprises
with Live Music by
Halfwit Adlib
Here Come Dots
Special guest band playing songs from the movie
7 p.m. doors and music; 9:30 p.m. screening |
$6 advance, $8 day of show |
21 and over
Buy Tickets
Tickets on sale now!
About "Cinco de Lebowski"
Discounts on drinks if you come dressed up!
Live music, raffle prizes, and other fun surprises!
About The Big Lebowski (R) [1998]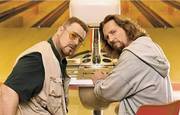 When "The Dude" Lebowski is mistaken for a millionaire Lebowski, two thugs urinate on his rug to coerce him into paying a debt he knows nothing about. While attempting to gain recompense for the ruined rug from his wealthy counterpart, he accepts a one-time job with high pay-off. He enlists the help of his bowling buddy, Walter, a gun-toting Jewish-convert with anger issues. Deception leads to more trouble, and it soon seems that everyone from porn empire tycoons to nihilists want something from The Dude.
About Short Film "The Dude"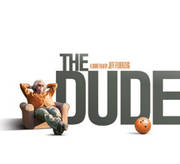 As the inspiration for the beloved central character in the Coen Brothers' cult-favorite film The Big Lebowski, Jeff Dowd has become a popular figure at annual Lebowski Fests around the country. This film follows Dowd to one of these events, offering a glimpse into the fascinating world of this subculture and the colorful real-life character behind the iconic fictional Dude.
About Halfwit Adlib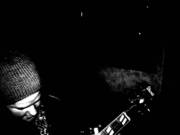 A duo consisting of two members (Libby Roach on guitar/vocals and Whityn Owen on drums) of the funk/jazz/rock group the Fractal Quintet.
About Here Come Dots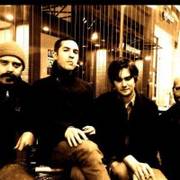 Taking their name from a mysterious, single sentence out of Mark Z. Danielewski's novel, "House of Leaves," Here Come Dots is also the anagram for "The Morse Code." Both fitting contexts for a band that crafts its music like the underscore to a mystery novel, or some sort of cosmic secret trying to solve itself. Here Come Dots could be described as "The Beatles taking acid in a cathedral."
Map & Directions
Tags for this Event:
Property > Bagdad
Related content (tags):