Come have fun in school... for once...
5736 N.E. 33rd Ave.
Portland, OR 97211
Local: (503) 249-3983
Elsewhere: (888) 249-3983
Contact Us
Zero Dark Thirty (R)
8:30 p.m. |
$3 per person |
21 and over
About Zero Dark Thirty (R)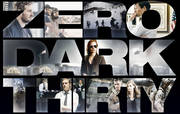 Maya is a CIA operative whose first experience is in the interrogation of prisoners following the Al Qaeda attacks against the U.S. on the 11th September 2001. She is a reluctant participant in extreme duress applied to the detainees, but believes that the truth may only be obtained through such tactics. For several years, she is single-minded in her pursuit of leads to uncover the whereabouts of Al Qaeda's leader, Osama Bin Laden. Finally, in 2011, it appears that her work will pay off, and a U.S. Navy SEAL team is sent to kill or capture Bin Laden. But only Maya is confident Bin Laden is where she says he is.
imdb:




video:
Map & Directions
Tags for this Event:
Property > Kennedy School
Related content (tags):