30340 SW Boones Ferry Rd
Wilsonville OR 97070
Phone: (503) 427-2500
Fax: (503) 427-2519
Contact Us
Daniel Work
6 p.m. |
Free |
All ages welcome
Comfortably unpredictable, element rock for the tragically un-hip"
This night is the official performance to note the "A Work In Progress" CD release.
 Join "The Noted's" Daniel Work, John Dwyer, Jeff Koch and Mike Snyder; plus several guest artists for an evening of quality, all-ages soft-rock.  In addition to the live performance of the CD's tracks, we'll be performing some previously recorded material and a playing a sneak listen to a few tracks from our upcoming CD, "At This Moment".  
"Daniel & Friends - A Work In Progress"
A collection of 8 songs written by Daniel Work, The Darlands, Sir Paul McCartney (Little Willow) and a popular piano take on James Taylor's "Fire and Rain." These 8 tracks were recorded over a 12 year period with 22 musical friends in various studios spanning 3 states - a labor of sharing friendships and a love of music.  Not originally produced to be a commercial project, per se; but upon listening to the collection it seemed appropriate to share this heartfelt music with others.
About Daniel Work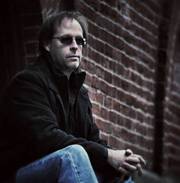 Thoughtful, rock-band oriented, singer-songwriter music for the tragically un-hip. Daniel's music (guitar and piano based) is most often compared to Steely Dan, Tom Petty, Elvis Costello, Jackson Browne, Sir Paul McCartney, Randy Newman and Colin Hay (Men at Work). Since arriving on the Portland scene in 2006, Daniel has already recorded and performed with some of best original artists and musicians in the NW. "The 12 tracks on Work?s album take listeners on a musical journey though uplifting messages. The tunes are catchy, thoughtful, complicated, yet simple at the same time. It's a great piece of music, from a hard-working lover of music we're proud to have in our community." - Lake Oswego Review "Daniel Work draws on region's talent in hot release? tunes like Eye to Eye and Have a Wonderful Day make Work's work well worth a listen." - Positively Entertaining Magazine www.danielwork.net
website:
Map & Directions
Tags for this Event:
Property > Wilsonville Old Church & Pub
Related content (tags):