& Gearhart Hotel
1157 N. Marion Ave.
P.O. Box 2299
Gearhart, OR 97138
Pub: (503) 717-8150
Contact Us
Happy 5th Birthday, Sand Trap!
Featuring live music by
Jake Ray & the Cow Dogs
7 p.m. |
Free |
All ages welcome
About Happy 5th Birthday, Sand Trap!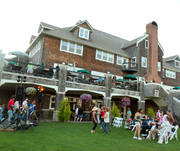 We are pleased to celebrate our fifth year of stewardship of the historic Sand Trap. We'll have live music by Jake Ray & The Cowdogs, food and drink specials (including our award-winning clam chowder) and more.
To commemorate this special occasion, our breweries will send special beers that will only be on tap for this special event.
Silvercone India Pale Lager
Cornelius Pass Brewery, Hillsboro, Ore.
Creamsicle Cream Ale
West Linn Brewery, West Linn, Ore.
Chocolate Bar Porter
Highland Brewery, Gresham, Ore.
Sosus of Pergamon Amber Ale
Kennedy School's Concordia Brewery, Portland, Ore.
Mad Hatter's Revenge Imperial India Red Ale
Old Church Brewery, Wilsonville, Ore.
About Jake Ray & the Cow Dogs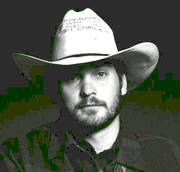 Singer songwriter Jake Ray has never stayed in one place long-but when a broke down truck left him stranded in Portland, OR he quickly found himself warmly welcomed into the vibrant music scene, playing a well rounded mix of mostly his own songs and a few covers of the music that has inspired him through the years. In traditional country style, his songs tell personal stories of heartbreak, hope, pain and redemption soaked with whiskey and the struggles of getting by. He has a way of taking you on an incredible journey with his lyrics and music-from the moments of rich, soul-touching sadness to the up beat rockabilly numbers where you are transported back in time to some roadside Honky Tonk dancing all your cares away.
Jake Ray - guitar/vocals
Tim Acott - bass
Paul Brainard - pedal steel
Ian Miller - lead guitar
Kevin Major - snare drum
Website:




Facebook page:




YouTube page:
Map & Directions
Tags for this Event:
Events > McMenamins Celebrations
Music > Americana
Property > Gearhart Hotel & Sand Trap Pub
Related content (tags):