at Crystal Hotel
303 S.W. 12th Ave.
Portland, OR 97205
Local: (503) 972-2670
Elsewhere: (855) 205-3930
Contact Us
Chance Hayden and
IanJames
7 p.m. |
Free |
21 and over
About Chance Hayden and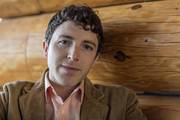 Chance Hayden is a versatile musician bringing bright color to Portland's vibrant music scene. On any given day he can be found performing and presenting live music, teaching guitar lessons, scoring charts and producing songs in the studio. In a city filled with great talent, he has distinguished himself by showing "the attitude necessary to thrive in the music world" (Darrell Grant).
Hayden's flexible approach to a music career is mirrored through his work as a guitarist, where he brings a wide palate of influences and a wealth of awareness to every project. Chief among the qualities he's become known for are his tasteful approach, well-rounded Fender tones and sense for playing parts that service the song. His journey with the guitar began at age eight and it has since been the guide to his most esteemed accomplishments.
After receiving numerous performance awards during high school and graduating with an Associates of Arts degree already completed, Hayden received scholarships to attend Portland State University's Jazz Studies program. Throughout his studies, and since earning his Bachelor of Music from PSU, he's been warmly embraced into Portland's music scene garnering vast recognition as a standout talent. He cut his teeth appearing with jazz luminaries including Diane Schurr, Bill Watrous, Terrell Stafford, Tom Grant, Bobby Torres, Devin Phillips, Reggie Houston, David Goldblatt, Richard Arnold, Darrell Grant and Shelly Rudolph.
While his musical education rests in jazz, Hayden's mature adaptability has kept him in demand to a broader range of artists including Gretchen Mitchell, Will West, Colin Lake, Justin Klump, Jack McMahon and Portland Music Award winner Redwood Son. While co-producing disc two of Redwood Son's "The Lion's Inside," light shined upon Hayden's most desired direction as an artist in his own right. "I came to realize that the sound I want to become known by isn't just any one strict sound, rather a contemporary blend of styles and a mix of influences all my own" says Hayden.
Some of Hayden's earliest listening was flooded with blues, southern rock and r&b artists who were staples of his once Georgia based family. Though the family relocated to the pacific northwest soon after Hayden's birth, the clout of this music followed suit. "My father would take me to the Waterfront Blues Festival in Portland every summer. I feel as though I grew up there, getting an eclectic dose of blues, r&b and soul which are genres that have never relinquished throughout all of my various listening. I have often felt the deepest connection with these stylings and I've sought to channel that in the guitar work of The Family Tree, while the overall vibe of the songs embraces an adult contemporary feel" says Hayden.
Hayden's full-length debut album, The Family Tree, was released on 1/25/13 showcasing his versatile talents as a guitarist, songwriter and producer. The Family Tree shares a collection of songs much inspired by Hayden's entry to fatherhood, connecting his personal roots with the belief that we're all a part of a universal family. The album's eight original works are joined by a lively rendition of Curtis Mayfield's "If I Were Only a Child Again," rounding out the overall message. With fine tuned intentions for The Family Tree, Hayden chose to spotlight vocalist Redray Frazier who delivers Hayden's lyrics with passion and sincerity. Beneath the vocals lie deep band arrangements with sweet female backups, crisp horns and vintage keyboards that maintain the album's rich, organic feel. Hayden's tasteful guitar work shines brightly throughout The Family Tree which features inspired performances from a dozen A-list musicians.
Those keeping an eye on Hayden can expect to see some significant forward motion in the coming year. He plans to perform in support of his debut album while maintaining a full workload under the musical umbrella and keeping himself open for new opportunities with other artists.
About IanJames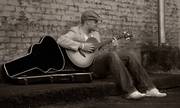 Who is IanJames? This has been the question posed by many music enthusiasts after hearing this up-and-coming young artist perform. Taking a step outside of familiar music genres, Ian has fused his acoustic sound with funk, jazz, folk, gospel and soul in order to conceive a unique hipster/urban sound. His refreshing new sound is reverberating around the Northwest, as he is quickly becoming a favorite of live music patrons.
Ian was born and raised in North Portland, and in some ways everything you need to know about the 25-year-old is in his music. Ian has tapped into his funky, rhythmic, soulful side to create tracks that carry listeners into a near state of "Zen."
He is versatile and can play uptempo music (jazz/soul/R&B) as well as slow-tempo jams. Armed with his strong vocals and trusty guitar, IanJames can play to any crowd. From an intimate solo performance, all the way to a full-on five-piece band, no matter the size of venue, Ian keeps the audience wanting more! With a number of tracks to Ian's name, he is set to release a full live acoustic album later this year.
Ian's musical diversity can be attributed to his parents. "Growing up... my house was always filled with music, my parents' music. They played a lot of the classics," says Ian. Introduced to the piano at a young age, he quickly realized that piano lessons were uninspiring. Ian skipped the lessons and began playing along with whatever was pumping through the radio. He quickly developed the ability to play music by ear. Soon after Ian picked up the guitar and never put it down. It wasn't until his mother placed him in Junior High School choir that he discovered his greatest instrument, his voice. He further honed his skills in numerous church services, band practices, and impromptu jam sessions with musicians of all genres.
Ian's first footprint on the music scene was winning Portland's "Singing In The Square" contest. Since then he has wowed crowds as the featured artist at numerous venues around Portland as he continues to perform on a weekly basis. His ability to tap into the music "pulse" of crowds has helped him create a following that is steadily growing.
Because of his commitment to hard work and dedication to creating great music, Ian is moving forward in the music industry. Ian teamed up with his manager Eric Trice to create a new music venture, Virtuoso Music Group. The venture was established to develop and promote talented Northwest musicians, such as Ian.
Map & Directions
Tags for this Event:
Music > Jazz
Property > Crystal Hotel
Related content (tags):